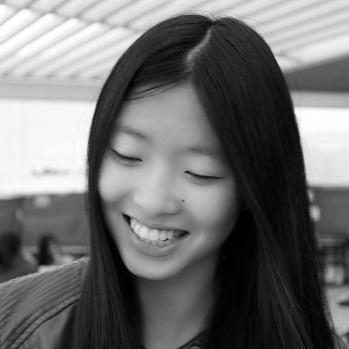 Grace Li is a senior, and the Editor-in-Chief of
The Dublin Shield.
She has been recognized by the 2013 and 2014 Scholastic Art and Writing Awards for Short Story, and has studied fiction at the Iowa Young Writers' Studio. Grace serves as a student writer for OneDublin.org, and a Prose Editor for
The Blueshift Journal.
Her fiction is forthcoming in
The Cadaverine Magazine
and
 Eunoia Review
. When she is not writing, Grace is volunteering, making art, or watching Disney movies.
Grace Li, Editor-in-Chief
May 22, 2018

Reflecting on Their Time as Editor-in-Chief: Four Years of Determination, Passion, and Leadership

(Story)

Jul 20, 2015

The Power of YouTube and Kindness: How Bubzbeauty raised 49K for charity

(Story)

Jul 10, 2015

This is How You Lose Her by Junot Diaz – "Shockingly Familiar and Foreign All at the Same Time"

(Story)

Jul 08, 2015

July 2015 Headlines

(Story)

Jul 01, 2015

Why Take Anatomy?

(Story)

Jun 26, 2015

The Joy Luck Club: A novel that makes your heart sing and cry all in one read.

(Story)

Jun 22, 2015

Forgiveness in the Charleston Tragedy – "Hate Won't Win"

(Story)

Jun 05, 2015

'Tomorrowland' instills hope for the future

(Story)

May 23, 2015

How to (not) ice skate.

(Story)

Mar 21, 2015

4 Tips to Survive Freshman Year

(Media)

Mar 19, 2015

Cinderella – a revamped classic stuns on the big screen

(Story)

Dec 09, 2014

Swift Kills in "Blank Space" (Not Literally)

(Story)

Dec 06, 2014

Rooney Mara's controversial casting as Tiger Lily, in Pan

(Story)

Jun 03, 2014

DHS H2O Club funds clean water for African community

(Story)

Jun 02, 2014
May 05, 2014

DPIE Continues to Enrich Students' Summers

(Story)

May 05, 2014

Sophomore raises $2,000 for autism research

(Story)

Mar 27, 2014

An Abundance of Katherines proves worth the read

(Story)

Mar 13, 2014

DHS CSF volunteers at zoo

(Story)

Feb 20, 2014

Water drought taking serious effect

(Story)

Feb 03, 2014

The Immortal Life of Henrietta Lacks: How one woman got to live forever.

(Story)

Dec 16, 2013

Art Club Gives the Gift of Art to Homeless

(Story/Media)

Dec 04, 2013

Frozen: The next big Disney movie

(Story)

Nov 06, 2013

FBLA: Leadership Development Institute

(Story)

Oct 15, 2013

Teen Advisory Group at the Dublin Library

(Story/Media)

Oct 15, 2013

Government Shutdown

(Story)

Sep 26, 2013

Qu'avez-vous fait cet été? (What did you do this summer?)

(Story)