DHS CSF volunteers at zoo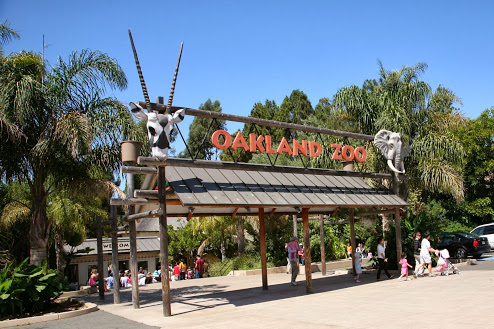 Elephants, lions, giraffes. The Oakland Zoo has many exotic and exciting animals that Dublin High students were able to volunteer for and help with at their annual zoo project on March 8.
"The zoo has always been a popular CSF event," Community Service Chair Justin Lu says.
Dublin High students pulled weeds, gathered elephant feed, and even planted new types of flora. The purpose of their jobs was to maintain a clean and happy environment for the animals, in addition to collecting their food.
"Our main job was to get rid of the weeds and prevent new weeds from coming, so I hope it works," junior Emilie Brekke says.
She among many volunteers worked tirelessly to promote the well-being of the environment and the animals.
"We helped clear out invasive species," junior Christie Koay says. "Those radishes that we picked became animal food."
A true "green" spirit was expressed with the volunteers. Those who came to this annual CSF event were awarded with a satisfying and entertaining day at the zoo.
"It was fun because we got to hang out with some friends after the volunteering since we had free admission to the zoo!" Koay says.
The Oakland Zoo holds many attractions for people of all ages. Their exhibits include monkeys, flamingos, and tigers–the kind of creatures that would definitely not be seen running around the Dublin High campus. The same "green" spirit the volunteers had can also be found in the Oakland Zoo, which holds a monthly conservation speaker series with new guests every time. It holds education programs for children, and family activities as well year round. The Oakland Zoo is known for being interactive and has excellent customer service.
"The people at the zoo that were in charge of us were really entertaining," Brekke says.  "They taught us about how what we were doing was going to help the zoo out a lot and they were really eager to answer any questions we had."