Art Club Gives the Gift of Art to Homeless
Dublin High's very own Art club is embarking on a journey to improve the lives of others with their artistic abilities.
This year, members were asked to draw coloring pages to give to the children of the InnVision Shelter Network, an organization that provides housing and financial aid to people without homes or in at-risk situations.
The InnVision Shelter Network (IVSN) also provides a number of other services to ensure that while the homeless are under the shelter and care of IVSN, they will receive training and support. IVSN conducts workshops on life skills and financial literacy, provides therapy for children under severe trauma, and offers housing and job search assistance. So far, 90 percent of people under their care have returned to permanent housing after IVSN.
Inspired by the incredible change done by the people of IVSN, the DHS Art club decided to pitch in and make a difference as well—through the power of art.
"The idea that my own art, which I made from my own creativity and ideas, can be used in more ways than just for fun is exciting," says junior Aleia Villanueva. Her line drawing of a picturesque vase and flowers will be a Christmas surprise for the IVSN children.
Vice-president Sophia Hui has similar thoughts.
"I can already imagine how happy the children will be when they receive all of our hard work," Hui says. The children of IVSN will be able to connect with art, as did many Art club members when they were small.
"I enjoyed coloring pages when I was young, but some unfortunate children don't have the opportunities to enjoy [the same privileges]," says treasurer Ming Yin Kwong.
  IVSN operates in the San Mateo and Santa Clara counties, where families, veterans, and more are pushed out to the streets because of financial instability, unaffordable housing, or family crises. This gave the push for members, who picked up their pencils with eager determination.
"What makes making these coloring pages so fun is that it puts me on the other side now," says Hui. "I'm no longer the kid who colors in between the lines, but the one who creates the image and idea behind it."
Coloring pages of bright flowers, Santa, and other childhood pieces were drawn to inspire creativity and create positivity.
"It will brighten up their day with the many colors they can use," says Villanueva. "Pictures can speak so many words."
About the Contributor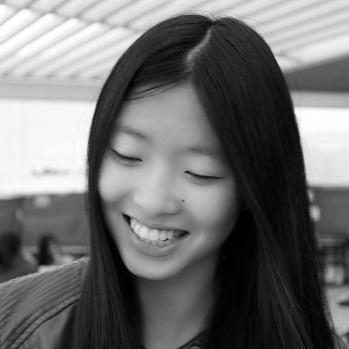 Grace Li, Editor-in-Chief
Grace Li is a senior, and the Editor-in-Chief of The Dublin Shield. She has been recognized by the 2013 and 2014 Scholastic Art and Writing Awards for...