FBLA: Leadership Development Institute
Last year, Dublin High's Future Business Leaders of America, or FBLA, made history when its members placed in the top ten in state and national level competitions.
This year, DHS FBLA continues its legacy by attending the Leadership Development Institute, or LDI, in Santa Clara's Marriott. LDI is a weekend event where students stay overnight at the Marriott with people from all parts of Northern California.
LDI consists of over 40 workshops centered around business, leadership skills, and career development, including "Think Outside the Box" presented by Dublin High senior and Bay Section vice-president, Lilian Chen. FBLA members roam freely from workshop to workshop, learning skills that will aid them in future endeavors.
"I've actually learned a lot about interviews, like exactly what businessmen are looking for and what not to do," states DHS FBLA president Benson Kung. "Besides that, I've also met plenty of people from the Bay Area, which was really cool (and surprisingly insightful)."
Networking is also a big part of LDI. Members get the chance to meet new people and forge new friendships. Vice-president Carol Wu says that "from networking at LDI, I made a lot of connections with other influential FBLA members…It was amazing to see every individual and his or her own respective accomplishments."
That being said, LDI is not purely educational. Icebreakers like zumba encourage members to make friends and have fun. LDI even holds a March of the Dimes Blue Jeans for Babies dance–a casual event where a two dollar donation for premature babies allowed the members to wear casual attire.
Overall, the FBLA members enjoyed the conference, though for different reasons.
"LDI was fun because of being able to interact with the other chapters through the workshops and games," says sophomore Manuel Spear. Though he jokingly states that wearing dress shoes for hours wasn't a very pleasant part.
"LDI was an eye opening experience that helped me expand my network and learn new skills that can applied to business," says Senior Annie Chan. Others also felt that business wasn't the sole purpose of LDI.
"From my experience in LDI, I have learned that FBLA is not solely focused on business, but also on leadership skills," says Wu. "So it is okay if some members are not into business because we'll all gain something from joining this club."
Kung has similar sentiments, saying "LDI is a chance to meet and befriend new people. It's a chance to learn more about business as well as yourself. It's a chance not worth missing out on."
"Dublin FBLA is more than a chapter; it is a family. Anyone can find a place in our chapter," says Chen. "And no one is ever left behind."
About the Contributor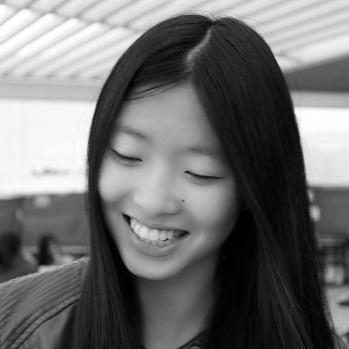 Grace Li, Editor-in-Chief
Grace Li is a senior, and the Editor-in-Chief of The Dublin Shield. She has been recognized by the 2013 and 2014 Scholastic Art and Writing Awards for...