Frozen: The next big Disney movie
Disney's newest princess movie Frozen came out on November 27, and revolves around sisters Anna (Kristen Bell) and Elsa (Idina Menzel) of Arendelle. Frozen has all the elements of a good, ol' Disney movie, but is still refreshing. Normally, it would be easy to figure out the plot from the get-go, like many Disney movies. But Frozen keeps you in anticipation, with plots twists and excitement abound.
Elsa has ice powers and is unable to control them—therefore, she hides in fear. She runs away after revealing her true self and being called a monster by the public. Anna then sets off on a journey to save her, and their kingdom, which has fallen into an eternal winter.
The relationship between Anna and Elsa makes the cliche love interest between a prince and a princess take a back seat. While the "one true love" story plays a huge part, it doesn't overwhelm the story and keeps the sister-sister relationship in focus.
The story starts off sweet and friendly, then breaks your heart. It's definitely more than just a "fun road trip." Frozen ends with big plot twists that come together perfectly. The movie isn't trying to draw people in with action and flashy settings (though it would do a good job with just that)—it draws you in with the characters, and their complexities.
The main characters, Anna, Elsa, and Kristoff all displayed an incredible selflessness through sacrifice, and, (as cheesy as it is) true love. I think everyone in the theater felt triumphant when each character conquered their own challenges. Elsa in particular, has an especially interesting growth—she has to learn how to control herself while protecting her sister, who she continues to shut away in fear of hurting her.
The dialogue brings the characters to life. Every stutter, inflection, and hesitation adds to the realism of the film. Elsa's powerful command, Anna's awkwardness, all of the characters' quirks made them interesting.
And as for the music—this is the kind of movie that makes you need the soundtrack. Idina Menzel displays a strong sense of fear and power in many of her songs, including "Let it Go". They were catchy, moving, and added to the characters' depth.
The animation is flawless. It was amazing to watch Elsa build her castle from nothing, and to see the water freeze into ice in beautiful patterns. It was absolutely gorgeous on screen. The amount of thought and design that went into the settings and the characters is fantastic and really shines through.
Frozen is the perfect movie to watch if you're looking for a good laugh, or just a good time.
About the Contributor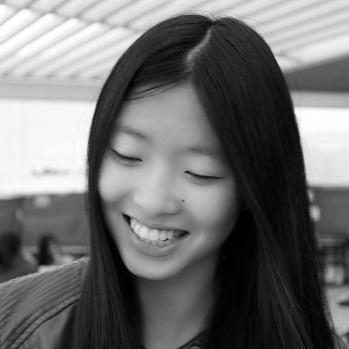 Grace Li, Editor-in-Chief
Grace Li is a senior, and the Editor-in-Chief of The Dublin Shield. She has been recognized by the 2013 and 2014 Scholastic Art and Writing Awards for...