The Joy Luck Club: A novel that makes your heart sing and cry all in one read.
Amy Tan weaves four stories of four mother-daughter relationships in her novel, The Joy Luck Club. The Joy Luck Club centers around women who have immigrated from China to San Francisco, and now struggle with crossing the cultural border with their American-born daughters.
The Joy Luck Club is bittersweet in so many ways, and incredibly relatable. Many of us have probably felt the shame of being compared to another child of a family friend – something that Jing-Mei Woo had to go through as she was constantly belittled by Waverly Jong, a former chess champion. Many of us will probably – guiltily – admit  that we have gone through Waverly's position, one of rejecting and accepting our heritage whenever we feel like it.
The list goes on and on. The fact that these characters go through so many of the struggles people in the real world go through, makes us care and feel for them even more. We laugh, we cry, and we hope desperately that each character will be able to mend bonds that have been stretched and torn from cultural differences and classic family dynamics.
It's not just the relatability that makes the book so engaging though. It's also about the layers and layers of different lessons and themes that this book tackles in a series of vignettes. We can learn about feminism, about independence, and about identity. We can learn about what our responsibility is to our family, and what our responsibility is to ourselves. Most notably, An-Mei and Rose's strained relationship taught me that we must work for the fights worth fighting for – not the fights won easily. We cannot back down because of the threat of impossibility.
The Joy Luck Club embeds these themes into an unconventional structure. This novel moves back and forth across perspectives, characters, and time periods (hint: If you have difficulty keeping track, make a brief list of key points as you go). It may sound a little confusing, but the simplistic yet lyrical writing style makes the novel easy to follow, and the structure feels necessary to add to the poignancy and beauty of The Joy Luck Club. Because the perspectives continue to change, we are reminded that the stories of one family do not exclude the stories of another. We see how different relationships reflect the strengths or weaknesses of each other.
The Joy Luck Club was masterfully written and beautiful. It'll make your heart rise and ache with the characters'. It'll make you discover more about the novel and yourself, as you grapple each page, ready to read every word.
About the Contributor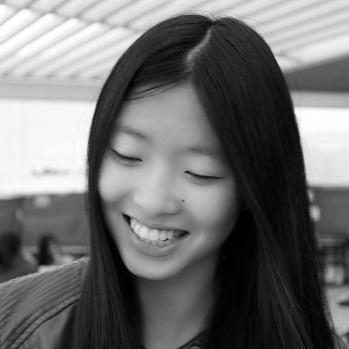 Grace Li, Editor-in-Chief
Grace Li is a senior, and the Editor-in-Chief of The Dublin Shield. She has been recognized by the 2013 and 2014 Scholastic Art and Writing Awards for...