DHS Drama presents virtual production: 'Alone Together'

The Dublin High Drama department looked past the challenges distance learning has brought, working to bring students a fall show or ethnodrama, 'Alone Together: Perspectives through Isolation'. This show brought viewers through the perspectives of various different individuals during this special year. It was surely a different experience, as the show was held through a Twitch stream, and not in person at the Dublin High Performing Arts Center. However, the talented young actors still persevered and managed to keep the show going.
The drama goes through various different perspectives and stories of the impact quarantine, distance learning, and the other events that took place in 2020 such as the murder of George Floyd and the election had on people with different backgrounds and stories. 
Mattéa Guitierrez, playing an actor named Samantha in the monologue "Coughs" portrays the intensity even the smallest things such as coughing accidentally can have on a group, attracting attention and raising anxiety. The directors of this monologue were Anjali Pajjuri and Alexa "Lucy" Bitar. "The play was super fun, even though it was digital, it was just as fun as I imagined," Mattéa added, later, in a TalkBack Zoom, where actors, directors, and other creators who helped bring the play to students could interact with their audience.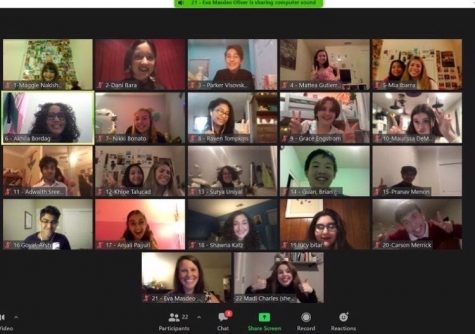 For some, this was their first time working in the DHS Drama department, which could be a scary and nervous experience since the normality and warmth of normal shows could not really be experienced in a time like this. 
Nonetheless, many still found the show to be an experience they could grow from. Mia Ibarra, a sophomore who starred in the monologue 'Cornered' in which she takes the role of Barry. Barry struggles with the overwhelming feeling of living in a hostile home environment during quarantine. This is especially difficult when Barry's older brother exposes personal information that was supposed to remain private. "I was really excited to work with everyone, and this was a great experience" Mia added, when asked about her experience for her first drama show at Dublin High. 
Of course, drama is related directly with the interactions with the audience, such as the rush from the applause after an act. Distance learning made being able to feel that rush of adrenaline difficult  for the cast. 
"Well it is definitely a different experience to not be face to face with an audience, but there is a point where you have to trust that people will have those similar reactions and hope that people enjoy it!" Raven Tompkins adds when asked about the show without the connections in-person drama would allow. Raven played the role of Denel McMahan, who discussed the importance of speaking up, after being frustrated about the events taking place such as the murder of George Floyd. This impactful monologue was directed by Ms. Eva Masdeo Oliver and Shawna Katz.
"It was definitely a unique show, but it was harder to form connections with people. Like how in classes you have little informal side conversations with others, it's kind of the same with rehearsal in person, […] and it was a little more difficult to make those connections, but we still had activities where we practiced together, in smaller groups, so it still felt like we were getting to know each other," adds Grace Engstrom, a junior at Dublin High, and the actor for Cynthia Park, a mother struggling to get her son ready for his first day at virtual preschool. This piece was directed by the talented Arsh Goyal and Madison Charles. 
The cast weren't the only ones who felt that it was a different experience. The audience also felt the same way. The  thrill of watching the actors go through their pieces and bring their characters to life in front of their eyes wasn't exactly the same. 
"I think that it's different because in person we get to experience audience inclusion, with character interaction, while in online performances, characters need to express more emotion to keep the audience alive," Dunya Fakhri, a freshman at Dublin High School explained. She went on to support the cast by adding, "This production was so well put together and I really enjoyed it."
It is undeniable that distance learning made social interactions less frequent. However, just as Ms. Oliver puts it, "Alone Together: Perspectives Through Isolation is a labor of love, healing, and hope. Not only does this play represent perspectives in the Dublin community, it also highlights the resilience of the students who wrote it, directed it, performed in it, and produced it".
 In case you missed 'Alone Together: Perspectives Through Isolation', the show can still be experienced at DHS Drama Present's Twitch!
About the Contributor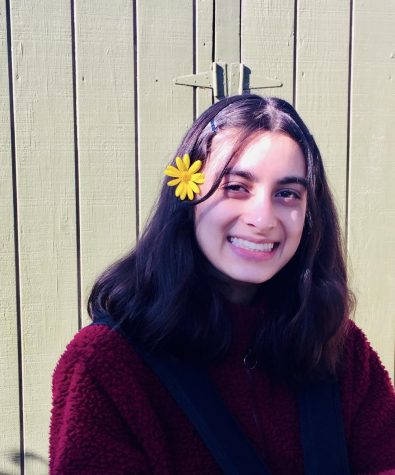 Samia Ahmer, Staff Writer
Samia Ahmer is currently a sophomore at Dublin High School, and is one of the staff writers for the Dublin Shield this year. She has always loved writing,...