DHS Film Festival goes drive-in for 2021
After nearly two years since the last in-person festival,Dublin High announced that they would be hosting their 7th annual film festival in person. The news comes after last year's film festival was forced to go virtual due to COVID-19. 
Instead of hosting the event in DHS's performing arts center, the films will be shown via a drive-in movie screen, likely in the new parking lot. The festival will be held over two nights, May 14 and May 15, with 80 cars allowed in each screening. Tickets will go on sale May 5 at 10 AM for $20 per car, as opposed to traditional years when seats were sold individually. 
The event begins at sunset, with films starting a little after 8PM. DHS Video Production teacher Michael D'Ambrosio said: "The film festival [is something] I hold dear to my heart." The event is expected to cost upwards of $10,000, but Mr. D'Ambrosio secured lucrative sponsorships from both major production companies, like Lucasfilms (Star Wars, Indiana Jones), and smaller local solar and real estate companies.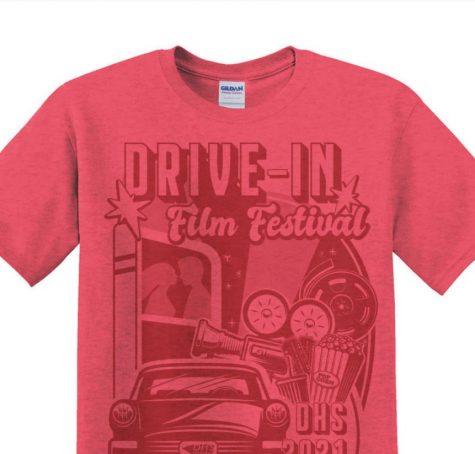 D'Ambrosio noted that, "Every year we like to do something different." This year's event will include a student DJ, a retro looking T-shirt seen above, and light up foam sticks, which will be used to show support for these student filmmakers. Audience members will use foam sticks to clap as opposed to traditional applause or horn honking. 
As Dublin High's Video Production teacher for the past 7 years, D'Ambrosio acknowledged the importance of the film festival: "No one really gets to see the real work these students do. [The film festival] gives the community a chance to see how creative these kids really are."
All films are created by DHS students and submitted to a panel of 6-8 judges made up of DHS staff and administrators. Michael D'Ambrosio stated, "[Judging films is] not something they take lightly, the [judges] know how hard these students work." The program receives 90 submissions annually, with only 7 films selected to be showcased at the main event this year. Topics vary from documentaries, comedies, and even horrorflix. 
The last time a film festival was hosted on the DHS campus, 516 available tickets were sold within two minutes. Those interested in attending the event should be prepared for the sweepstakes, May 5th at 10AM on gaelsvb.com. 
Follow @dhsvidprod on instagram, where the films in the showcase will be announced.
About the Contributor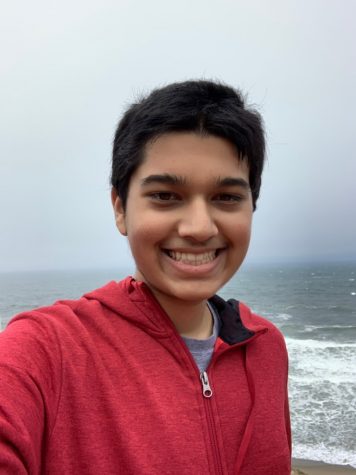 Pratham Dalal, Social Media Manager



Pratham Dalal is this year's Social Media Manager. This is his 1st year as the Social Media Manager and 2nd year writing for the Shield. He enjoys...