DHS Student Jenny Nuo Releases Original Song
On February 24, 2020, DHS student Jenny Nuo Wang released "Maybe All I Want," a new original song. Before releasing, she sat down with the Shield to discuss her interest in music and her aspirations. When discussing where her desire to create music initiated, Jenny reflected that music was an integral part of her childhood. "I grew up in a household where music was really important. My mom was especially passionate about singing and we would have karaoke nights and I was always surrounded by music," Jenny explained. Though she enjoyed learning the piano when she was young, she was often bored practicing the same pieces again and again and began incorporating her own elements into classical pieces. With this practice, she began writing her own songs and performed her first original piece in an elementary school talent show. 
Despite this early experience, she was still apprehensive about publishing her music online. She notes, "It actually took a lot more courage than I expected because there is such a difference between performing for your school, and performing online for the whole world to see." Speaking to other artists that were uncertain about sharing their work, Jenny expressed sympathy, explaining that despite the generally positive reaction she received, it was hard not to take the negative comments to heart. She stressed that being secure in who you are is integral to handling feedback and continuing to produce work. She explained that when she first uploaded her music online, she was overwhelmed by the pessimistic comments. Citing her own personal growth, Jenny explained "at first, I wasn't very confident in myself and the comments took a huge toll on my self-esteem. However, when I realized how happy music made me and how passionate I was about creating, my self-confidence increased and I was less impacted." 
Jenny further expressed that her love for music wasn't the only passion she was interested in pursuing. "I've always loved problem-solving and robotics and everything technology can accomplish is fascinating to me," Jenny declared, explaining that she was interested in majoring in computer science in college. She explained that her dream career was being a computer scientist while pursuing singing and songwriting. "And that sounds so crazy," Jenny laughed, "because it is not very conventional. You don't hear that all the time."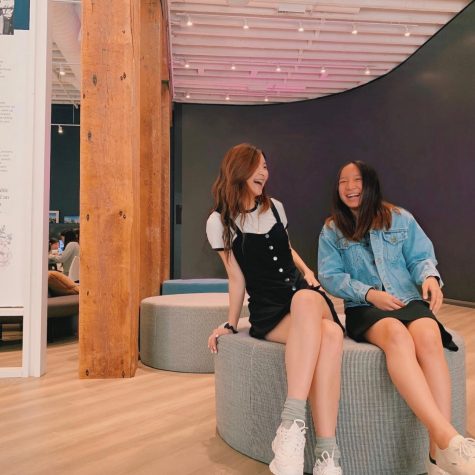 Despite the unconventionality of her ambitions, Jenny is determined to find a way to reconcile these interests because of her deep-rooted passion for both computer science and music. A dedicated student in DHS's Engineering Academy, a member of the Gael Force Robotics Team, and a former Kode with Klossy scholar, a coding program designed for girls by Karlie Kloss, Jenny has found several ways to pursue computer science while still ensuring she has time to work on music. "I really don't want to live a life defined by one aspect," said Jenny. Considering the ease of uploading music online, she's confident that she can pursue music as a hobby or a career without compromising her ambitions in the field of computer science. Jenny's passion and dedication to her goals are evident in everything she creates but especially in the vulnerable and moving music she releases. 
About the Contributors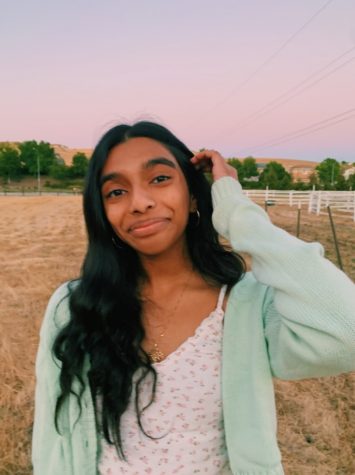 Manasa Ayyala, Managing Editor
Manasa Ayyala is a senior at Dublin High School and this year's Managing Editor. She developed her love of writing while in debate, and pursued that...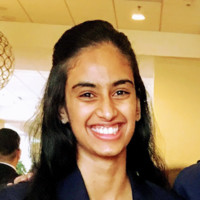 Kaushikee Nayudu, Editor-in-Chief
Kaushikee Nayudu is a senior at Dublin High and the Editor-in-Chief for the Dublin Shield where she enjoys writing articles covering a diverse range of...