DHS's Improv Team Starts the Year Off With a Hilarious Show
On Thursday, October 11th, Dublin High School's very own improv team had their first show of the year. Held in the Performing Arts Center, the improv team invited students to a night of witty humor and laughs. The team, made up of talented members of Dublin's drama department, started off the night with comedic interpretations of various historical figures. The night continued with interactive mini-games where the audience could try their luck at being an improv member for an act.
There was no shortage of laughs as the night progressed and the actors had to find creative ways to react on the spot to the prompts given to them by the audience. Managing to keep the audience laughing all night long, the improv show was definitely an event not to be missed.
"I never expected to get it, but auditioning was one of the best decisions I've ever made!" says Junior Chloe Nickels, a returning member of the improv team, of her decision to join.
Improv has none of the careful script-writing that comes with many of the other forms of theater. This is not to say that preparation wasn't there, though. The team worked tirelessly for hours upon hours of practice to ensure that their dynamic was on point and ready for showtime. Chloe explained that team would " through games [they're] performing in the show over and over again until [they had] a good grasp on them." Despite the hard work that went into making the show as amazing it was, it was clear that the improv team was having fun on stage as well.
If you missed the show this time, no worries, and if you came this time, coming again is highly encouraged! Each show is a different experience, and both the actors and audience walk in not knowing what they'll get and prepared to be pleasantly surprised. The Improv team has planned numerous other shows later in the year, with the next one being November 15th. Mark your calendars and prepare to expect the unexpected!
About the Contributors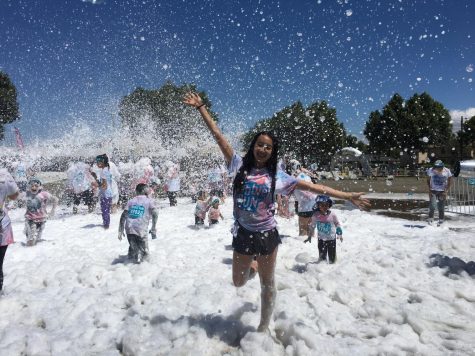 Audrey Kang, Social Media Manager
A  junior, Audrey Kang enjoys dancing, reading, and baking in her free time. In addition to the Dublin Shield, Audrey is involved with Key Club, CSF,...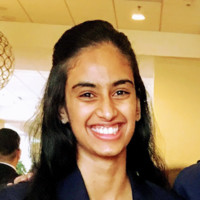 Kaushikee Nayudu, Editor-in-Chief
Kaushikee Nayudu is a senior at Dublin High and the Editor-in-Chief for the Dublin Shield where she enjoys writing articles covering a diverse range of...