DHS presents Social Dis-Dance, the first virtual winter concert
With the year coming to an end, Dublin High's Dance Department is presenting their very first virtual winter dance concert, Social Disdancing, on December 11. The concert showcases the hard work that students have put into dance over the past months despite social distancing. 
Normally, students would be able to gather at a dance studio and learn the choreography in real time. However, online classes came with new difficulties. Learning new choreographies and building up dance skills became more difficult, as it was harder for students to follow along. Moreover, technical difficulties could arise, resulting in problems with hearing the music or seeing dance moves. 
"It was difficult at first trying to catch on to choreography due to direction changes—but I've adapted to learning through verbal and visual cues in a limited space," Vivian Tseng recounted. 
Nonetheless, students pushed through to prepare for the dance concert. "We wanted to include as many pieces as possible, so it was constant work and dedication," Tseng explained. "While it took a large amount of effort, I had fun performing in different locations and having creative outlets." 
Organizing Dublin High's first virtual dance concert presented its own challenges too. 
"I was learning as I go, something only online and through video is new, however it opened a new creative door and it's been fun in that aspect, what the students have submitted has been very inspiring to me," explained Ms. de Lucia, who teaches dance at Dublin High. 
With the concert in a virtual format, students are unable to dance in groups but rather have individual videos. To bring together the concert, the dance department collaborated with Dublin High's video production team to not only compile the student videos but also to showcase the team's creativity. 
"I hope the students get to share their passion for something they love and show their family and friends and show the community that even though we are stuck at home we are trying to dance and some great things can come out of it even though we aren't together in person," Ms. de Lucia expresses. 
The virtual dance concert will showcase works from Dance 1, 2 and 3, Dublin Cheer, Dublin Afsana, the admin team, and more.
Watch the winter virtual concert on December 11 at 7 pm on Zoom at: tinyurl.com/DHSSocialDis-Dance2020.
About the Contributor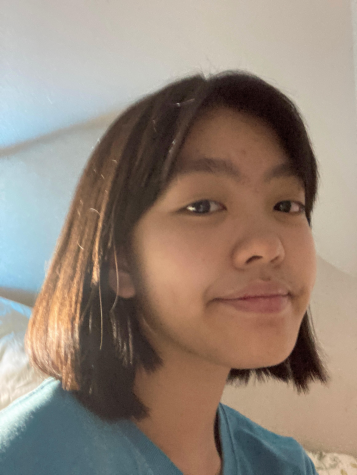 Anna Hsu, Layout Editor





Anna Hsu is a junior at Dublin High and the Student Life Editor this year. She enjoys connecting with people and sharing ideas and stories. Over...