Profiling Talented and Dedicated Student Artists: Jessica Huang and Emma Sundstrom
With several opportunities for students to explore the arts and develop new skills, DHS art programs have fostered incredibly talented artists. While the Dublin Shield has profiled several musicals, concerts, and showcases in the past, we also wanted to profile student involvement in the arts to gain a more personal insight into their passions and their unique experiences in our art programs.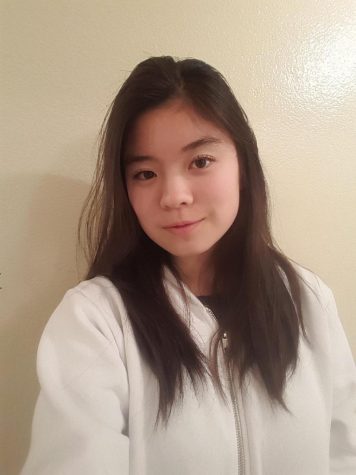 Jessica Huang, a junior, has focused on studio art, mostly drawing and painting, and has been developing her skills for several years. She developed an interest in art when her parents encouraged her to attend an art studio. During her time at the studio, Jessica explained that she "began to appreciate the sheer amount of skill and effort put into each piece as well as the creative freedom."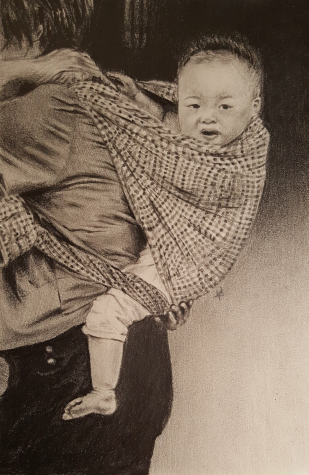 Though Jessica has produced pieces in several different styles, she considers graphite to be her strongest medium. Notable in "Safe" and other pieces she created, Jessica stressed that she tends to keep her work realistic "but does enjoy getting a little abstract here and there."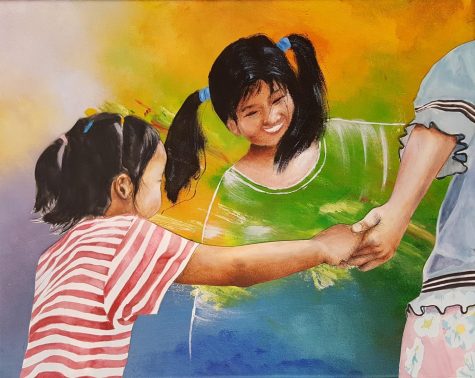 While Emma Sundstrom, a senior, has recently joined the art department as well, she has been a part of the choir and drama department throughout high school. Emma spent three years taking choir classes, including being selected as a soprana for Concert and Advanced Choir. Further, Emma has been a part of the musical every year, usually in the ensemble but for this year's adaptation of The Pajama Game, she has a small role in the cast and has been given the title of Assistant Choreographer.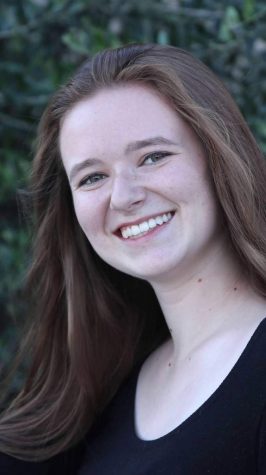 Like Jessica, Emma explained that she had always been interested in drawing, constantly doodling on classwork and homework, but was encouraged to participate more actively by others. When her friends, who were involved in drawing and choir, convinced her to join these programs in school she fell "in love with performing and expressing [herself] through art."
While Emma enjoys all types of art, her favorite style is cartoon because she loves "using pens to create cute little stories and fun characters." When it comes to performance arts, Emma explained that she has always favored dance because she finds the act of telling stories through dance incredibly powerful and engaging. In particular, Emma's favorite shows have been the drama department's productions of Urinetown and The Pajama Game because of the active role she's played in creating these shows.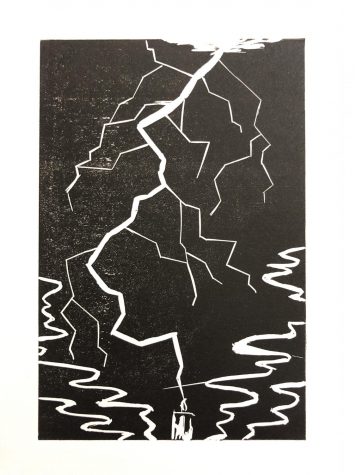 Despite her passion for creating art, Jessia revealed that it had been difficult to juggle to schoolwork and artwork. She even took "a short hiatus from studio art for about half a year, and though it gave me a lot more time to focus on schoolwork and other extracurriculars, [she] really missed drawing." Returning to studio art this year and though it made her "schedule a lot busier," she believes it'll be "worth it in the long run."
Emma echoed Jessica's struggles in managing her time, explaining that with daily rehearsals, work at Limitless Escape Games in Livermore, preparing for college, and homework, she sometimes wishes she "could just watch Netflix and sleep in." However, she explained that she always found motivation in the opportunities she's been given and a desire to make herself proud.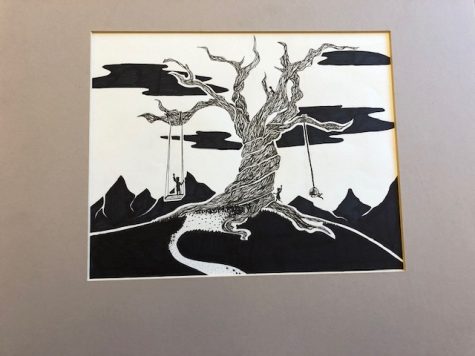 Both Emma and Jessica expressed appreciation for DHS' robust arts programs for supporting students. With classes available in several disciplines, ranging from animation to baking or cooking, students have the opportunity to truly explore their interests. Jessica also stated that her favorite part of the art programs is the "shows and the opportunity to showcase students' talents and effort."
Emma expanded on this, expressing her wish that there would be more support for the lack of student support for the arts programs, faulting a lack of student motivation. As she explained, "We are a school of about 3,000 and our theater holds 500. It shouldn't be too hard to fill at least half of the seats for a Dance or choir concert and yet, they aren't filled." Emma encouraged students to be more active in attending programs and showcases, stressing that "once they discover the talents learned in classes offered by DHS, they'll fall in love with the arts."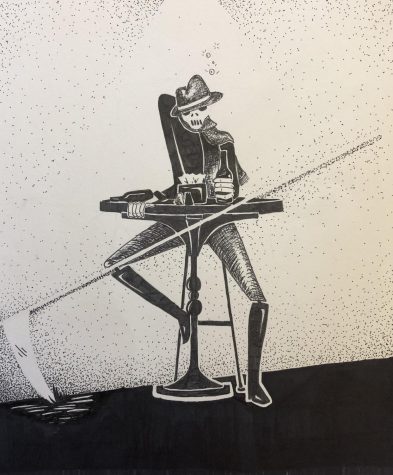 Reflecting on their personal experiences, both students offered advice to others interested in pursuing the arts but hesitant because of the time constraints or potentially limited opportunities. Emma affirmed that "you should try something before you decide to hate it. You never know if you like it until you try it." She also reminded students that while they shouldn't be afraid to explore art and put themselves out there, "if it's strenuous and mentally challenging, remember to take breaks and care for yourself as well. You express yourself through art and if you're tired and stressed and barely hanging on by a thread, it'll show in the art. The artist is just as or possibly, more important the art."
Jessica also encouraged students to explore the arts, addressing that "there's a sort of negative stigma around artists–we've all heard about the 'starving artist'" but stressing that students shouldn't be let down by this perception. As she contended, "art is a very competitive field, but that's not a reason to give up if you're truly passionate about it."
About the Contributor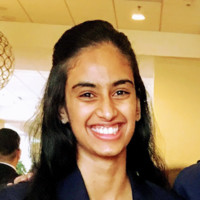 Kaushikee Nayudu, Editor-in-Chief
Kaushikee Nayudu is a senior at Dublin High and the Editor-in-Chief for the Dublin Shield where she enjoys writing articles covering a diverse range of...