Meet the students behind Project TERSUS, a revolutionary drone aimed to make Dublin High's campus safer
As December and, inevitably, Finals week, falls upon us, it's difficult to register that half of the school year was spent virtually. Students and staff alike are itching to return to campus, yet news headlines promise nothing but uncertainty. 
However, the Gael Force Robotics Club is making efforts towards a safer return. In recent weeks, Project Technologically Effective Rapid Smart Unmanned Sanitizer, or T.E.R.S.U.S. for short, has received immense praise from platforms such as Kron 4 and Mercury News for its revolutionary design and potential. Not only does the drone condense a traditionally 4-5 hour task of sanitizing DHS's athletics complexes into less than half an hour, it does so at an incredibly cost-effective rate.
For Niha Suravarjjala, a Dublin High senior and the president of the club, achieving both components was crucial. While Project T.E.R.S.U.S. only originated in recent months, she's maintained an inventive spirit since childhood. "I've always been someone who's wanted to make a bigger impact. Even growing up as a kid, whenever there was a problem I wanted to solve it. I took apart the microwave to fix it," Suravarjjala fondly remembered. "Back then, I didn't know how I wanted to make a bigger impact. It ended up being through technology."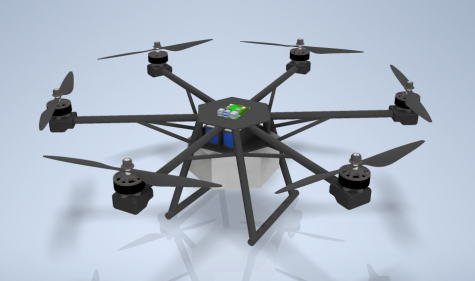 Regarding Project T.E.R.S.U.S., Suravarjjala found inspiration from her community; not only did she want to create an efficient, sustainable product, she wanted to create tangible impact for multiple target audiences. "I feel like the people of Dublin have helped me so much culturally, mentally, and academically," she expressed. "Especially during the pandemic, I wanted to do something to make things easier to allow people to do things they love. Keeping people safe right now is what allows people to continue activities such as band and football." 
As the Project Lead and Logistics Coordinator, Suravarjjala was in charge of raising funds, gathering sponsors, publicizing their project, and making connections with various drone designers and experts, amongst other responsibilities. Ultimately, her role was extremely practical, narrowing mainly to monetary tasks. Nonetheless, it was a crucial one. "The school tries their best to put money into different programs, but being able to raise our own money and create something that's cost-effective is really important to me," she explained. "Technology is not just about the quality of the product, it's about how many consumers can use it. We're not a business and we're not trying to make money off of this. We're just trying to build for people."
Especially with such a self-sustaining project, Suravarjjala acknowledged the importance of team effort. "I've always thrived in a team setting. There's no way just one of us could do it; all of us have strengths. I know we're going to be saving someone in the future; making a real tangible difference is really useful for this project."
Another teammate is Karen Zhao, a Dublin High junior and Lead Computer Aid Designer. Unlike Suravarjjala, Zhao's role focused significantly on the project's visual components. "Before we get to build the final drone, we want to have a final and sturdy design that we know we can for sure make. I work with teammates to research examples, then I model the entire drone using AutoDesk Inventor," Zhao explained. She moved on to acknowledge how most of her role rested not in designing the drone, but improving it. "We've gone through a couple different designs of the drone; each time we remodel it, we find new things to fix about the drone. Half the time we can identify improvements we need to make by determining what materials we need. It saves a lot of thinking/building time and money."
While their roles varied, Zhao's motivation for the project paralleled those of Suravarjjala's, expressing a genuine desire to benefit others. "I've never been given an opportunity to be a part of a project that contributes to an entire school population," she admitted. "I thought this opportunity would allow me to grow as an engineer, and the experience will really help me a lot in the future. Especially right now during COVID-19, doing my part in helping everything get back to normal really inspires me. By doing this project, I'm somehow helping that happen." 
Unsurprisingly, her involvement also emphasized the effectiveness of programs such as the Engineering & Design Academy. Zhao recalled, "I took IED (Introduction to Engineering and Design) as a freshman, which really got me into engineering. That class focused on Computer Aid & Design, and since freshman year, I haven't used it much. Being able to use it again, it shows me how much each class at Dublin High helps me in the future."
Ultimately, these students are creating change. Whether it be Suravarjjala's emphasis on a cost-effective product, or Zhao's diligence to perfect the design, Project T.E.R.S.U.S. represents an innovative, safe approach to the future. Their goal is to have the drone running by mid-December, preparing the school for possible re-opening in later months. They're continuously working to earn sponsorships from Lowe's, Intel, and other corporations, and have since surpassed their fundraising goal of $4,000 following a generous donation from the CEO of Volansi, an innovative drone company centered around access to healthcare. "Seeing engineering apply to something, and be prominent," Suravarjjala expressed, "it's just something that's really cool to be a part of."
To support Project T.E.R.S.U.S., visit their GoFundMe page.
About the Contributor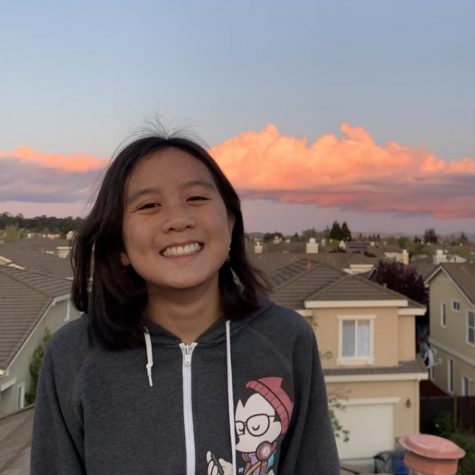 Danielle Tran, Editor-in-Chief
Danielle Tran is a senior at Dublin High and one of this year's Editors-in-Chief. She holds a deeply-rooted passion for writing, and has dreamt of becoming...