Club Spotlight: Cards 4 Kindness
Despite the restrictions on contact with others during the pandemic, one group of students aim to spread positive change to those around them. Dublin High's new Card 4 Kindness chapter is part of a global, nonprofit organization that brings personalized thank-you cards to people throughout the community. Through delivering cards to hospital workers, seniors, parents, small business owners, teachers and more, they plan to spread kindness and appreciation to the people who help those around them in times of crisis. 
"I started a Senior Love Letters project around the beginning of when the pandemic started, because I worried about how the elderly felt at a time like this- being trapped in their senior homes, unable to see the ones they loved and unable to go outside and explore the world," Sidney Tran, founder of the club, responded to the reasoning for starting her club, "I designed virtual cards using the letters I received from high schoolers (submitted through google forms), and sent them to senior homes to print out and distribute to their residents."
As a result of her foundational idea, she finally states, "I wanted to continue that concept and create a club where people could solely dedicate themselves to card making and love letters!"
This year, the club plans to send cards to as many people as they can. Specifically, one of their goals focuses on sending a card to everyone in Best Buddies. They also plan on sending cards to all the teachers and administrators who have been working hard to adapt to virtual learning.
Dublin's Cards 4 Kindness club is open to new members! If you are interested in joining, please visit their instagram at @dublinc4k!
About the Contributor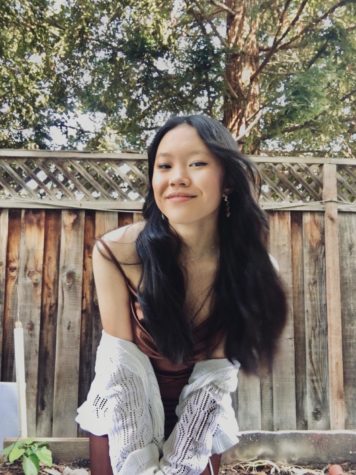 Kara Tran, Editor-In-Chief
Kara Tran is a senior and is one of the Editor-in-Chiefs of the Dublin Shield. She has been writing for the Shield for four years now, and previously was...