Gael Force Robotics Triumph Once Again
Once again, Dublin High's robotics team continues to impress. At their most recent tournament, 2023 California Region 2 VRC High School Regional Championship, team 5327S led by junior Jeia So, and team 5327K led by Evan Roche qualified for the 2023 VEX Robotics World Championship, slated to happen from April 25th to May 4th. 
On March 12th, Gael Force Robotics ventured to Tracy, CA to participate in the regional championship. The main game of VEX Robotics this year is called Spin Up, where teams attempt to shoot yellow foam disks and earn the most points possible. Each round begins with a 15-second autonomous period followed by a one-minute & forty-five-second driver-controlled period. Team 5327S earned the Design Award, an award given to the team with the most effective and efficient robot design process. Jeia So says, "our key to improving our robots efficiency was combining the best parts of our previous iterations to maximize our performance. For the robot we brought to states, we first generated a concept by looking at what has been most effective in competitions and signature events and what we liked from our own competition experience." As they continued to evaluate their previous iterations and update their robot accordingly, "we also consider what our driver's approach is and how we can make the bot as convenient as possible for his gameplay and our overall strategy." It's clear their emphasis on thoroughness and improvement shaped their success throughout the season.
In addition to 5327S, team 5327K also qualified for the World Championship. Their team took a different route than the S team, however. Their spectacular performance over the year with 4 top tens and 1 win led them to be ranked 12th in World Skill Standings. The top 10 teams on this list who haven't already qualified for the World Championship earn an invitation as well. Not only are they ranked 12th in the world, but they are also 6th and 1st in the United States and California, respectively. Evan Roche believes that the key to his team's success is "a competitive and winning attitude that stayed strong throughout the season." It's clear that this mindset works.
The Vex Robotics World Championship, presented by Northrop Grumman Foundation, brings the top teams from VEX IQ Competition, VEX Robotics Competition, and VEX U from around the world. Over 800 teams are scheduled to compete in this world championship over the course of 10 days in Dallas, Texas. For more information, please visit this website, and for results, visit this website. Make sure to cheer on our two teams competing!
About the Contributor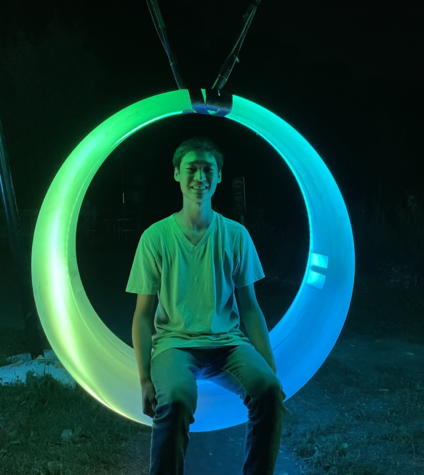 Alexander Suen, Staff Writer



Alexander Suen is a junior at Dublin High School. He enjoys writing about various topics that are popular and relevant. In his free time, he likes...