Club Spotlight: Positivity for Patients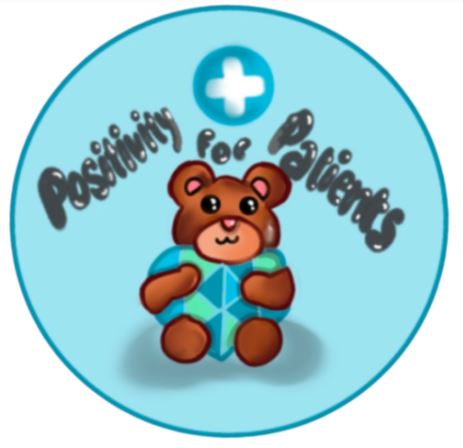 We've all heard of the number of patients now in hospitals due to COVID-19. Surely, their situation is extremely sad, as even young children are isolated from their families. It's important that we bring a ray of hope into their lives
If you're interested in helping these patients out, join the Positivity for Patients Club! The goal of the club is to make cards and other small projects to give to patients at Kaiser Permanente, a nearby medical center. 
Although Positivity for Patients is a newly established club, president Deeya Kang has high hopes for its future. When asked why she created this club, Kang explained, "I started Positivity for Patients at the beginning of quarantine during April. Many of my peers were feeling isolated and lonely." She began to think about how many patients around the nation were feeling the same way,  especially hospital patients without their families nearby to support them. This led her to take action. 
Deeya also explained that "[they] emailed and called hospitals, including Kaiser Permanente in Pleasanton.earing about the smiles our cards put on patients' faces made all the work worthwhile! Her initial project led to this expansion and the founding of Positivity for Patients.
An eighth grade Civil Actions Project turned into a real initiative, as soon as Deeya gathered her friends, Zainab Rauf (Vice President), Aditi Natarajan (Secretary), Vanessa Chang (Treasurer), Srividhya Chandramouleeswaran (Project Manager), and Krupali Makwana (Advertising Officer), to make her small project go big. Since the start of school, they have had 2 meetings, and have already started making their works! 
 "These days especially, people forget the pain of others. I, personally, am tired of forgetting. I want to help, and this club is one way of doing so," Katherine Pask explained, when asked why they joined the club. Vice President Zainab Rauf added, "One thing really fun I remember was when we all began working on our website and we had a bunch of people send in handmade cards to display! It was great seeing how much everyone cared about the patients we were sending the cards to ."
 Not only does the club provide entertainment and encouragement for patients, it is also an opportunity for members to learn about things they have always wanted to learn about. Members have an opportunity to express their creativity, learn new information, meet new people, and make new connections through teamwork.  All the work put into the club each day is collected every month and mailed to Kaiser Permanente. Be sure to come on Thursdays at 3 PM and spread some good vibes!