DHS Reacts: Should 17-year-olds be given the right to vote?
As votes are counted for the 2020 election, states across the country are witnessing record-breaking voter turnout. Over the past few weeks, media channels have flooded Americans with opposing campaign ads and overwhelming analysis of national polls—all while pushing the underlying need to vote. However, as election day draws near, it's important to acknowledge there's more at stake than the presidency. Not only will Americans be determining local government leaders and state representatives, they will also be deciding various policies relevant to the community.
One such policy is Proposition 18, an amendment to the Californian constitution. If passed, Prop. 18 would allow 17-year-olds to vote in primary and special elections, as long as they would be turning 18 by the general election. Votes cast against the proposition would uphold the status quo, which prohibits all 17-year-olds from voting in primary and special elections. 
In the past week, The Shield asked the Dublin community to contribute their opinion on the matter. As the students within this age group, and the staff and parents directly interacting with them, we strived to answer: should 17-year-olds be given the right to vote? 
The results were overwhelmingly skewed towards the affirmative, with 80.8% of respondents saying that 17-year olds should be allowed to vote in primary elections if they will turn 18 before the November general election. 
DHS senior Sudarshan Raj voiced a popular opinion when he argued that "there's no clear reason not to [let 17-year-olds vote in these primaries]. There would be more political participation from young people," who would gain a voice in impending decisions that will directly affect them.
Mrs. Jennifer McCort, Dublin High's AP Government teacher, agreed. She reasoned that Prop. 18 would ostensibly increase voter enthusiasm among youth, which has historically been low. "These 17-year-olds will be 18 and able to vote in the general election later the same year," she pointed out. "They should be able to be part of the process to select candidates in a primary. They will feel more invested in voting in the general election if they were part of the decision making process for who was actually on the ballot."
Opponents of Prop. 18 included sophomore Katie Cheng. "While some 17 year olds are politically educated," Katie acknowledged, "the vast majority of 17 year olds aren't legally, mentally, or physically independent enough to vote yet." She pointed largely to the fact that 17-year-olds are generally still living with their parents and lack the real-world experience necessary to cast an informed vote. 
"This lack of independence in many teens could lead their votes to be easily swayed by adult figures such as parents or teachers," Katie continued. "Although voter turnout may increase under Prop 18, it's important to preserve the quality over chasing the quantity of all votes. All in all, a vote in our government should be based on real world experience—not their parents' experiences, not their teachers' experiences, and not any preconceived notions."
Other respondents shared this apprehension. Junior Lavanya Narendiran, on the other hand, pointed out what many proponents of Prop. 18 argued: students will be more or less the same person in March and November. "It is very unlikely that people who are about to turn 18 would suddenly have a major upheaval in their views and beliefs between the primaries and the general election."
As an anonymous freshman put it, "a couple months' difference doesn't make or break a person's ability to think rationally."
With the election underway, it remains to be seen whether Prop. 18 will pass. In the meantime, 16- and 17-year-olds should keep pre-registering to vote.
About the Contributors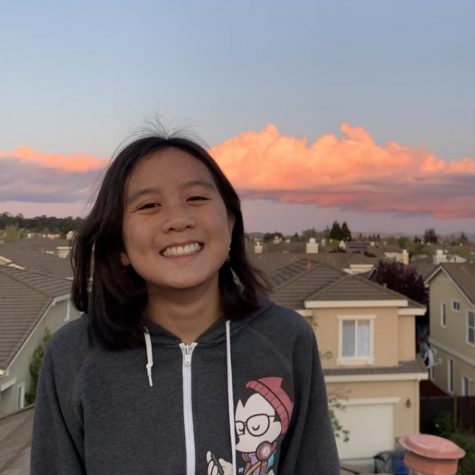 Danielle Tran, Editor-in-Chief
Danielle Tran is a senior at Dublin High and one of this year's Editors-in-Chief. She holds a deeply-rooted passion for writing, and has dreamt of becoming...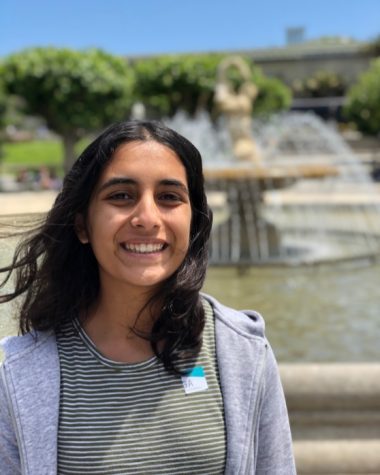 Riya Chopra, Editor-in-Chief
Riya Chopra is a senior at Dublin High and one of this year's Editors-in-Chief. She enjoys writing about everything from school board meetings to the opinions...