Dublin protestors unite against police brutality
The death of George Floyd has sparked protests nationwide, with individuals rallying to demand accountability for police violence and systemic oppression of African Americans. In Dublin, hundreds of protestors met at Emerald Glen Park on June 1st and then marched to the intersection of Dublin Boulevard and Dougherty Road, leading to road closures in all directions around the intersection.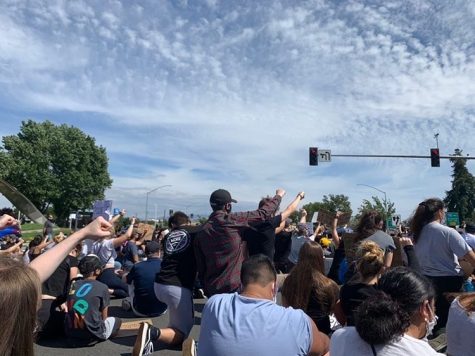 Dublin Mayor David Haubert spoke at Emerald Glen Park and marched with the protestors. Other city councilmembers, teachers, and community leaders were present as well. 
While marching, the protestors channeled activists around the country, chanting "No justice, no peace," and carrying signs saying "I can't breathe," words George Floyd repeated as a Minneapolis police officer pressed his knee into Floyd's neck. Floyd died shortly after arrival at a local hospital. Protestors also carried signs saying "white silence equals white consent" and "no lives matter until black lives matter," addressing the importance of outspoken activism, even from individuals that aren't personally affected.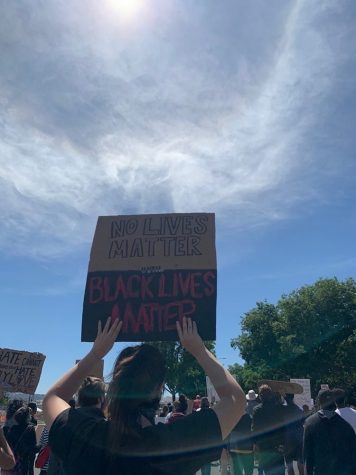 DHS Junior Acacia Tripplet reflected on the police presence at the event. "I was happy to see the police there supporting and protecting us. I was disappointed they didn't show more solidarity, like I have seen police do in other cities by taking a knee," Tripplet said. "Never the less, they did protect us and the protest was successful, heartwarming, and meaningful." 
A Dublin High School (DHS) junior cited his sophomore English curriculum, particularly Elie Wiesel's Night as influential in his decision to protest. He explained "especially as a relatively privileged community, we have an obligation to show solidarity and support minorities. Remaining silent only supports the oppressors."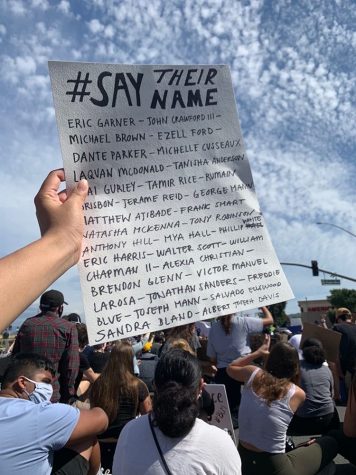 DHS alumna Theresa Bostic further explained "At first I was hesitant to engage in this protest, but then I thought about all the Black lives that were lost due to police brutality. It's a privilege for me to turn a blind eye and not intervene." 
"Especially as someone who benefits from colorism, I don't have the same fears other Black people darker than me have. This was an opportunity to show my solidarity with the peaceful protesters around the nation and to show support for other Black people," Bostic continued. "At the protest, I felt completely safe with the knowledge that those around me were just as committed as I was with the overall goal in mind: to bring justice to George Floyd and all the other lives lost."
About the Contributor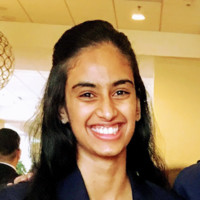 Kaushikee Nayudu, Editor-in-Chief
Kaushikee Nayudu is a senior at Dublin High and the Editor-in-Chief for the Dublin Shield where she enjoys writing articles covering a diverse range of...