DUSD Superintendent announces Dublin classrooms will not reopen this school year
Update: Dublin schools are officially closed for the rest of this year following Governor Newsom's press conference on April 1st, 2020. Superintendent Marken made the official announcement at 3:45 on April 1st and assured community members that "our focus will be on maximizing learning opportunities for Dublin students using tools that allow everyone to maintain a safe distance" and asked for patience as the district made the adjustments needed to realize this goal.
Dublin Unified School District officials are preparing for an extension of remote learning following a memo to county officials, from State Superintendent Tony Thurmond, that California schools are unlikely to reopen this school year.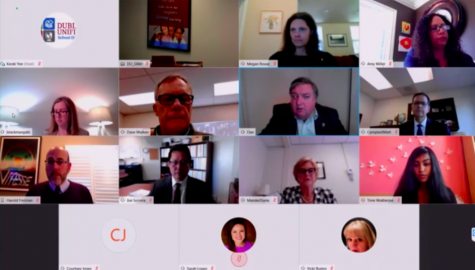 Referencing Superintendent Thurmond's announcement and multiple statements from Governor Gavin Newsom, Superintendent Dave Marken announced that Dublin's school campuses would likely remain closed throughout the 2019-2020 school year at the March 31st DUSD board meeting. Dr. Marken reflected that "given the state of COVID-19 and the fact that it is still ramping up rather than going down, I also would agree [with Thurmond and Newsom] that I do not see any possible way we'll be back for the month of May." 
In light of the circumstances, Dr. Marken said that he would present a "credit [or] no-credit" policy for second-semester grades during the next board meeting. Dr. Marken explained that neighboring districts are also adopting this policy, including in San Ramon, Livermore, and Castro Valley.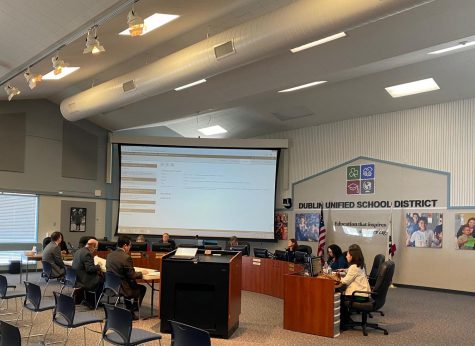 Though schools were initially only closed until April 13th, on March 25th, Bay Area county health officers and county superintendents made a regional decision to extend school closures through May 1st, 2020. While the closure of classrooms hasn't formally been extended, Dr. Marken's statements reflect that school districts across California aren't expecting schools to reopen this school year and are working to implement effective distance learning practices.
In an article describing Superintendent Thurmond's memo to county officials on March 31st, the San Francisco Chronicle also quoted Alameda County Superintendent Karen Monroe as explaining that while the memo wasn't a mandate, it encouraged district officials to prepare for continued distance learning. Pursuant to these updates, while remote learning has been in place since March 13th with a focus on reviewing material, teachers and staff are working diligently to begin teaching and assessing new material on April 13th, following Spring Break. While grading has also been suspended district-wide until April 13th, as mentioned above, it's expected that the board will announce more long-term grading plans in the coming weeks. DHS teachers are coordinating across departments to ensure that students are learning new material following spring break. For now, most teachers are assigning optional "academic enrichment" rather than mandatory work. 
Dublin Teachers Association Co-president Robbie Kreitz presented following Dr. Marken's announcements, thanking teachers for their flexibility in transitioning to distance learning and Dr. Marken for his leadership. President Kreitz also addressed students, assuring them that "we are here," explaining that teachers are working across the district to create comprehensive remote teaching strategies and introduce systems that will ensure continuity in learning. President Kreitz further stressed that remote learning could only be successful with collaboration, encouraging students to complete work and reach out to their teachers as needed.
About the Contributor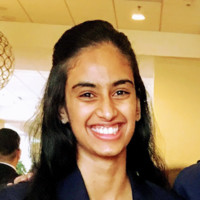 Kaushikee Nayudu, Editor-in-Chief
Kaushikee Nayudu is a senior at Dublin High and the Editor-in-Chief for the Dublin Shield where she enjoys writing articles covering a diverse range of...