Students Finish AP Testing Despite Disruptions
One constant of student life at DHS is the stress that AP season brings to campus every May. Even this year, when almost nothing is normal, hundreds of Dublin High students spent hours studying for the shortened, online College Board exams that they took from May 11 to May 22. 
Some students were frustrated with the content of the tests—in order to shorten the usually three-hour-long exams, the College Board designed exams that contained one essay question for English and social studies tests and two shorter FRQs in math and science. Pratham Dalal, a DHS junor, noted that this format was "unfortunate" because many of the tests "only focused on one theme." Others agreed that it seemed ludicrous for an entire curriculum's worth of material to be tested based on content from just one unit or concept. Due to the incredibly short test, many students also felt that this year's exams were far easier than they had been in years prior. While some saw this as a good sign, it presented its own issues: Manasa Ayyala, a junior, stated that since the exam was so easy and limited in content, "it felt as if all the work we did was not worth it."
Many students had another issue with their testing: technology. Thousands of students across the country were unable to submit their tests in the five minute submission window; while these issues were sometimes due to shaky internet connection or problems with file uploads, many students found that their submissions simply didn't go through despite them submitting their work within the time limit. These students must retake their exams in the first few weeks of June.
Despite all of the issues associated with AP testing this year, most students were glad that they did still occur in some form. Senior Ari Stassinopolous, for one, noted that "while they could have improved on their system," he was "glad they went through with it." AP exams are a valuable way for students to gain college credit and save time and money later down the line, and as such,  the complete cancellation of exams would not be viewed favorably by students.
During this shelter-in-place, not much has stayed constant for students grappling with a rapidly-changing world. If nothing else, we can always count on the College Board to be there to raise the stakes. 
About the Writer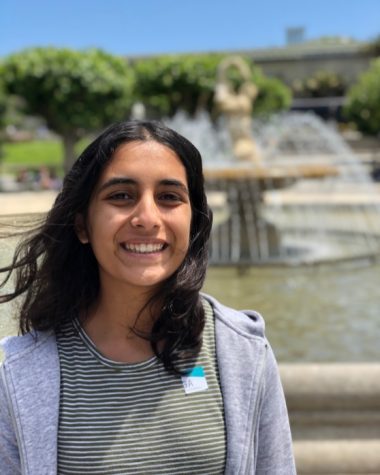 Riya Chopra, Editor-in-Chief
Riya Chopra is a senior at Dublin High and one of this year's Editors-in-Chief. She enjoys writing about everything from school board meetings to the opinions...