Community expresses outrage over the death of George Floyd
The following article should not be considered an endorsement of the student opinions or movements mentioned. Furthermore, any perception of bias is a reflection of the author's opinions and not intended to represent the position of the Dublin Shield.
"I felt sick when I saw the images of yet another young black man dying at the hands of a police officer. As a black woman, I'm horrified at the thought that it could be my father, my brother, or even me tomorrow. And as an American citizen and a human being, I'm struggling to believe this is even real, that there's another senseless, horrifying act of violence from the people we should be able to trust to protect us." A Dublin High School (DHS) alumni involved with an upcoming protest against police brutality in Dublin expressed the above words on social media, imploring her community members to go beyond passively sharing social media posts.   
On May 25th, George Floyd, an African American man, was implicated in a non-violent forgery at a deli. Police approached Floyd inside his parked vehicle. Following his exit from the car, a video shared widely on social media shows Floyd becoming unconscious as a police officer pressed his knee into Floyd's neck. According to a statement released by the Minneapolis Police Department, Floyd was taken to Hennepin County Medical Center by ambulance and died shortly after arrival.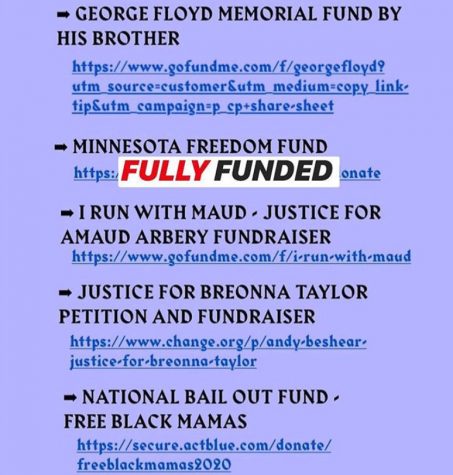 The video sparked outrage and an outpour of support for the Black Lives Matter movement. The Minnesota Freedom Fund, focused on providing bail to low-income individuals, including protestors, received so many donations that it asked donors to donate to other related organizations as well. Several groups have also organized protests in solidarity often declaring 'I can't breathe," in reference to Floyd's pleas to the officers in the video. In several cities, protests have escalated with violent confrontations with police officers and riots. Violent protests, resulting in several injuries to civilians and police officers, in nearby cities of San Jose and Oakland, amplified awareness and charged discourse in Dublin. 
Several DHS students are united in sentiments of outrage and determination to create substantive change. Spurred on by an obligation to do more than post and donate, DHS alumni organized a protest on June 1st. Protestors intend to meet at Emerald Glen Park and march to the Dublin-Dougherty intersection. Organizers expressed that the intention of the protest is to demonstrate "solidarity against police brutality" and insist that all participants wear masks and remain 6 feet apart. While students have expressed support for the protest, several have also maintained the concerns about the lack of adherence to social distancing guidelines and encouraged finding ways to support the cause from home, through donations and digital activism. An announcement from City Manager Linda Smith indicated that they were aware of the protest planned for June 1st and that police services would be onsite to peacefully manage the event and "ensure the safety of participants, the general public, and businesses." 
While the planned protest is organized as a peaceful demonstration, there are a few individuals that have turned to more inflammatory expressions of outrage and encouragements of illegal behavior. Dublin Police Services asked that residents stay home on the evening May 31st and announced a significant presence to protect residents and businesses in light of continued protests and looting in the area.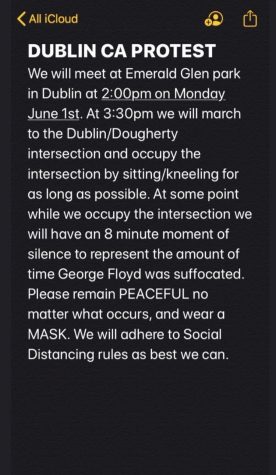 In the Bay Area, Instagram accounts have popped up with the expressed interest of coordinating looting and property damage in the area. Many people have criticized these accounts as taking away from the substance of the movement, but the accounts have also received declarations of support in comments and reposts. Furthermore, vandalism was recently discovered at DHS; with graffiti referencing the 'I can't breathe" movement. The spray-painted messages also included several statements unrelated to recent causes, including sexual innuendo, spray-painted around campus. 
Students involved with the protest expressed frustration with residents that associated the movement with the vandalism. The activists argue that they shouldn't be affiliated with the property damage and are calling for a peaceful demonstration. In fact, they've been outspoken in criticizing the looting accounts and the graffiti. 
In reference to the vandalism that was widely documented on social media, DHS alumna Lauren Do expressed that she's "upset that it took place at our school because it does nothing to help the movement; it only creates more work for school employees who have to clean it up." She doubts that "the act was done by a Black Lives Matter protestor or even supporter. [As] the wording is suspicious, especially the 'track is not a sport,' I think people are taking advantage of this time of unrest and destroying property for the sole purpose of destruction and controversy."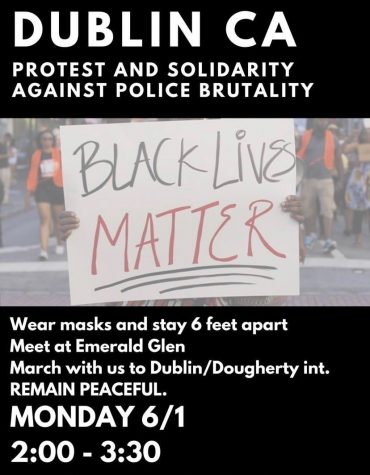 Dublin residents discussed concerns over student involvement in the protest on social media platforms like Nextdoor. In a post that has since been deleted from the platform, one resident shared the social media handles of students involved with the protests and encouraged people to refrain from participating. Lauren Do criticized "doxxing [publishing private and identifying information targeted against a particular individual] a teenager's social media without proof that they are the organizers" on the deleted post and further encouraged students to be careful posting about the protest as their names would be tied to the issue and their positions potentially misrepresented.
In a repost without the personal information, the original creator of the Nextdoor post expressed that, "[w]hile I understand the next generation wants to exercise their political rights and show support, I strongly urge any parents on here to tell their child not to partake in this event and resort to other means of more meaningful protest. Blocking a busy thruway [sic] between San Ramon and Dublin and I-580 can mean mass disruptions of traffic and be very hazardous for the children. Given recent looting events and unrest in our country, it is uncertain how this hopefully peaceful protest will end." Other residents echoed this concern, citing incidents of violence and potential exposure to COVID-19 as reasons to refrain from protesting. 
Several students have articulated an understanding of these concerns and explain that they believe embracing these risks, and the potential consequences, is integral to effective civil disobedience. "I think the aim of [the protest] is to show solidarity with our Black brothers and sisters who are suffering from police brutality. Though I can't speak for black community members, it is my understanding that relationships with the police in Dublin are healthy. This protest, in my perspective, isn't to antagonize our police department or create animosity towards them," a Dublin resident said. 
They further explained that "we plan to peacefully create some sort of disruption and inconvenience because that's what civil disobedience is about. People don't pay attention to issues until they themselves are affected. If we can get people to feel like they are affected, even in this minor way, that's calling attention to the issue."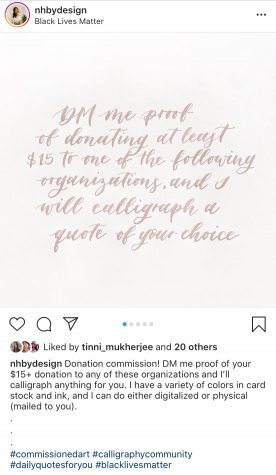 While some students are uncomfortable attending, due to a multitude of reasons, including concerned parents and health issues, they've still encouraged support for the peaceful protest and the movement. DHS alumni Rujula Muralidhar advertised the protest on her personal accounts and explained that while she was personally unable to attend,  "I still support the cause. I hope that others who are not comfortable attending also spread the word and hopefully reach people who are able to attend." Muralidhar also suggested students donate, write letters and emails to elected officials to insist on legal repercussions for officers involved, and educate themselves on the issues of police violence and systemic oppression. 
About the Contributor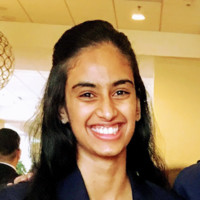 Kaushikee Nayudu, Editor-in-Chief
Kaushikee Nayudu is a senior at Dublin High and the Editor-in-Chief for the Dublin Shield where she enjoys writing articles covering a diverse range of...