DUSD Board Approves $30+ million to Modernize Dublin Elementary
During the December 2nd, 2019 special school board meeting, a motion to approve an implementation plan to modernize Dublin Elementary School passed unanimously, a notable break from the divisions in the board at previous meetings. The plan allocated $9.2 million from Measure C and $23.8 million from Prop 51 matching funds, provided by the state of California. The board also approved up to $10 million from the March 2020 bond measure for Dublin Elementary to further update the infrastructure at this site. The implementation plan also included moving $23.8 million to the new construction at Dublin Crossing, allocating a total of $75 million for a new middle school. Further, the rebuilding of Nielsen Elementary school was moved to Priority II. Following extended debates about the nuances of this implementation plan and public comments, Trustee Kuo voted yes in her advisory vote and all the other trustees, Trustee Blackman, Trustee Cherrier, Vice-president Rouse, President Miller, also voted in support.
In public comments, Alicia King, a Dublin Elementary (DES) parent discussed the ceiling collapses earlier that day, articulating the frustration of Dublin parents with a perceived disregard for the decaying infrastructure and risks to students at these sites. Ms. King contended that "allocating money anywhere else is negligent." She stressed the importance of funds explicitly allocated to Dublin Elementary, revealing the lack of faith that "the "priorities" will actually translate to the allocated funding after what happened with Measure H." Jennifer McCort, a DHS Teacher and DES parent defended this position, arguing that it was ridiculous to vote for a bond in March promising to modernize DES if that same priority was in Measure H but the board voted against the allocation of funds.
Kelly Baalman, a teacher at Frederiksen Elementary, stressed that in addition to modernization, the schools needed more space. In particular, Ms. Baalman cited a need for MPR space, more classroom space for specialists like ELL teachers, and speech therapists at Frederiksen. Several public speakers, including representatives affiliated with the Dublin Teachers Association, stressed the importance of board members representing students in all schools rather than the districts they were elected to represent.
During the demographics report of his staff recommendation presentation, Dr. Marken expressed concern expected population growth at Dublin schools over the next five years. One particularly troubling statistic was that without boundary adjustments, Murray's current population of 605 students will grow to more than 1200 in three years. In regards to both elementary school and middle school growth, Dr. Marken consistently repeated that "in [his] personal and professional opinion, this is too large."
Following public comments, during board deliberation, there was a general consensus. Trustee Rouse articulated that she was "not okay with increasing uncertainty on DES right now [and] pushing it out to the new bond is not the right thing to do." Trustee Cherrier agreed that repair was necessary and that the 2023/2024 projecting was too far away, proposing the use of $9.2 million from Measure C to begin immediate and even temporary repair projects. The board further immediately allocated $23.8m from the Prop 51 state match and still keep DES listed in the bond for additional funds, acknowledging the need for more funds if the initial $9.2 million were used for temporary improvements.
DHS Senior Anna Thattacherry praised the consensus demonstrated at the board meeting; she said that "it was refreshing and reflected a commitment to all Dublin students that had been questionable at previous meetings." Anna further explained that "even though I understand the importance of constructing a new high school, having personally experienced the issues with overcrowding and traffic at DHS, the issues at the elementary schools are just as, if not even more pressing."
About the Contributors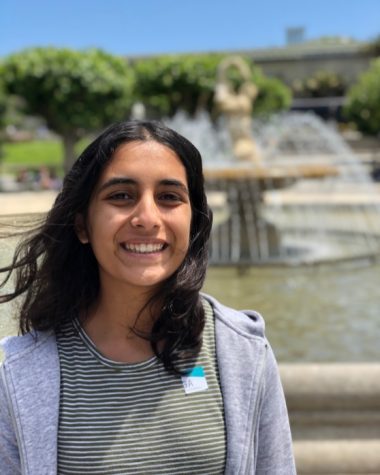 Riya Chopra, Editor-in-Chief
Riya Chopra is a senior at Dublin High and one of this year's Editors-in-Chief. She enjoys writing about everything from school board meetings to the opinions...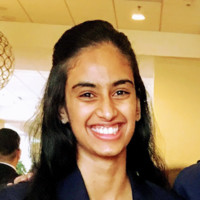 Kaushikee Nayudu, Editor-in-Chief
Kaushikee Nayudu is a senior at Dublin High and the Editor-in-Chief for the Dublin Shield where she enjoys writing articles covering a diverse range of...