Dublin High club donates to local charities through a unique, artistic approach.
Stickers in Support, one of Dublin High's nearly 140 student clubs, sells stickers designed by their members in order to raise money for various charities.
Formed in January of 2020, the club used to met twice a month to brainstorm designs for future collections during the spring semester. The club's founders already enjoyed creating stickers with their friends: "We're into journaling and bullet journaling and we know that we have a lot of friends who like that too, and a big part of that is stickers," said senior Megan Ngai, one of the club's four executive board members. 
Vivienne Chen, another DHS senior, first considered creating this club when she saw the popularity of stickers at DHS. "I saw all those stickers on Hydroflasks [and we wanted to make our own]." She was also inspired by a fundraiser that the HUB conducted in late December, when they sold stickers similar to the ones Stickers in Support sells. 
When the club discovered they could create stickers for fun and use the proceeds to support essential causes, it was a match made in heaven. 
The club planned to partner with the HUB to sell their own stickers. However, due to the pandemic, the club has shifted to selling stickers via Instagram and Etsy. 
The club is currently partnered with Key Club in their fundraiser for the Pediatric Trauma Program, and the Garden Club, to help fund their new garden. In the past, Stickers in Support has also donated to the NAACP. 
"Each of our stickers belongs to a collection or a set, and each set is dedicated to a certain charity," explained Amelyn Phang, a senior. Currently, the club is working on its "Quarantine Qollection", which features items that helped the club creators get through quarantine. Proceeds from this collection will be distributed to UCSF's COVID – 19 fund and Doctors Without Borders. 
When students return to school, the club is eager to get back to work with some new ideas. Haliun Enkhnyam, a junior, told the Shield about their future plans. "We're thinking of doing some collections [with proceeds being] donated to animal shelters," she said. The club also hopes to help victims of the August explosion in Beirut, which displaced over 3,000 citizens of the Lebanese capital. 
To learn more about Stickers in Support, visit their Instagram @stickersinsupport. You can purchase new stickers here.
In addition to Stickers in Support, many student-run businesses have emerged to raise funds for various social justice and healthcare movements. To support them, visit their Instagram pages listed below: 
@stupidco_ 
@masksforjustice_
@peachparlorco
@thestickerlickers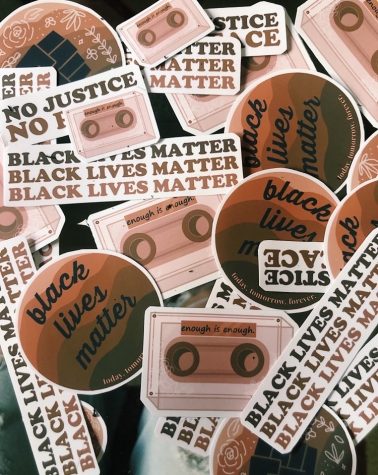 About the Contributor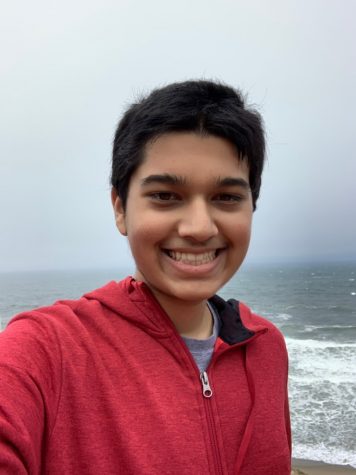 Pratham Dalal, Social Media Manager



Pratham Dalal is this year's Social Media Manager. This is his 1st year as the Social Media Manager and 2nd year writing for the Shield. He enjoys...