Former Assemblywoman Catharine Baker Discusses Her Policies
This article should not be considered an endorsement of Catharine Assemblywoman Baker's platforms or campaign and merely seeks to provide students an opportunity to learn about the assemblywoman's platforms. While The Dublin Shield also reached out to Rebecca Bauer-Kahan's campaign for a similar interview, we didn't receive a response.
As the election approaches on November 6th, an interesting race to consider is the one for the 16th district of the California State Assembly between Catharine Baker and Rebecca Bauer-Kahan. To help improve the community's knowledge of where incumbent Catharine Assemblywoman Baker stands on issues integral to this election cycle, the Shield reached out to Assemblywoman Baker for a more in-depth explanation of her platform.
Prominent on both local and national scales, gun control is considered by several, especially students, as the most important issue in these elections. While Assemblywoman Baker expressed her support for "common sense gun control" and emphasized her belief that guns should be barred from "those most likely to do harm," she also added that she believed that the 2nd amendment is integral to American society and should be upheld. Assemblywoman Baker mentioned that in the state assembly she voted for SB 707, which restricted concealed carry owners to bring guns on a school campus as well as SB 880, which closed the "bullet button loophole," which allowed assault rifles to bypass the restrictions put forth by California State Law. Assemblywoman Baker expressed her interest in legislation that would ban guns on school campuses, increase background checks, reduce private gun sales, and instate red flag laws, which allow close family members to petition the court to restrict gun ownership from their relatives. Stressing her bipartisan record in the state assembly, Assemblywoman Baker emphasized how she was the only Republican in the assembly who supported the Brady Campaign's legislation regarding firearms.
While perhaps less emphasized by the media, another issue that affects students is the gas tax. The recently established gas tax, which redirected funds from a tax on gas to transportation and road upkeep, has become a source of debate in state elections. Notably, Proposition 6, which is on the ballot this election cycle, seeks to repeal the gas tax. Assemblywoman Baker explains that she opposed the gas tax and will be personally voting for Prop 6. She explained that her motivations were "not because it is a tax increase, but [because she is] a firm believer that before you raise taxes, you have to take the dollars you have and generate and spend it appropriately; the bill didn't do that." Assemblywoman Baker also stressed that she disapproved of the bill's lack of accountability and how it allowed future increases to the tax to be automatic, without insight from voters or elected officials.
With the recent talks of another strike by Dublin High teachers, state funding for our school district has also been a relevant issue. Dublin Unified has blamed the lack of funding and the slashing of their budgets for salary concerns within the district. When asked about this issue, Assemblywoman Baker mentioned that she would like to see a reform to the Local Control Funding Formula (LCFF) which controls how much money each district receives from the state. Assemblywoman Baker cited two main issues within the LCFF that she believes must be reformed; first, that the base amount of money for each pupil is too low and second, that there needs to be more special education funding.
Regardless of your political affiliations, we'd encourage all eligible students to vote in these elections. Even if you're not yet able to vote, follow the results of the elections and stay informed to hold your representatives accountable. While it's easy to dismiss local elections as inconsequential, they are integral to creating legislation that impacts students more than we may realize. With that mind, remember to stay informed about politics, at every scale, and when you're able to, vote.
About the Contributor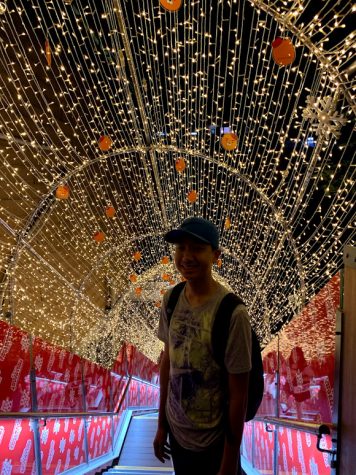 Kyle Shi, Layout Editor
Kyle is a Junior at Dublin High and the Community Editor for the Dublin Shield. Outside of Journalism, Kyle enjoys playing Quizbowl (Jeopardy with teams),...