DHS Drama Department Presents Urinetown: The Musical!
Okay. I'll admit it. Nowadays, we take a lot of valuable things in life for granted. Food. Water. And…the privilege to pee?
Set in the not-so-distant future where the world has become a rugged, dystopian landscape, Urinetown: The Musical, follows the story of a young hero desperate to bring justice to a society ravaged by corruption, deceit, and some very outraged citizens. The winner of three Tony Awards, Urinetown is bursting through the seams with catchy songs, exhilarating dance numbers, and an incredibly witty yet surprisingly thought-provoking storyline – and now, DHS's Drama Department has brought it right to our school!
"My favorite part about the rehearsal process has been making so many like-minded friends and getting to do something I love everyday for the past three months," junior Hannah Bumanlag explained. Bumanlag plays Little Sally, one young inquisitive citizen who joins the rebellion. "The show is hilarious and so much hard work has been put into it. It's going to be amazing!"
Freshman Arvind Chillarige couldn't agree more. Although Chillarige has worked on the Tech Crew for some of DHS's past productions, Urinetown will be his first production being onstage, and he is simply ecstatic. "Our cast is extremely talented and I'm very excited to show people the months of rehearsal that we went through to put on this amazing show," he gushed. "Performing has always been something that I've been comfortable with, and with a show this great, I'd never miss a chance to perform it."
About the actual show, these two cast members would definitely encourage people to come see it – not just because they're personally in it, but also for its humor, thrills, and overall message.
"Urinetown deals with a lot of themes we see today in our lives, like corruption, greed, and love, but on top of that it's also just downright hilarious. The musical is loaded with everything from hidden innuendos to blatantly obvious humor and it's guaranteed to make anyone laugh," Chillarige added.
There will be seven performances of Urinetown. On April 20th-21st and 26th-28th, there will be showings at 7:00PM, and on the 21st and 22nd, additional showings will take place at 2:00PM. Student tickets are $10 regardless of whether you buy them online or at the door, and general tickets are $15 online and $18 at the door. So what are you waiting for? Get your tickets for this award-winning musical, because I promise you, "Ur-ine Good Company"!
About the Contributor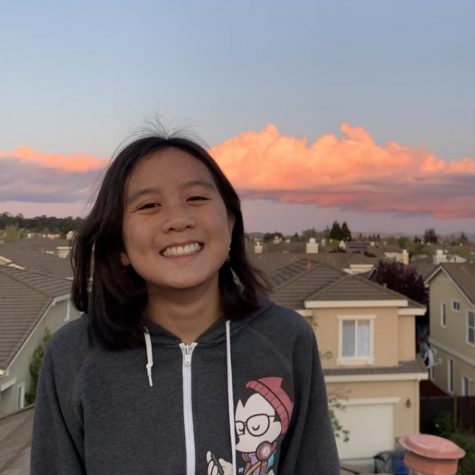 Danielle Tran, Editor-in-Chief
Danielle Tran is a senior at Dublin High and one of this year's Editors-in-Chief. She holds a deeply-rooted passion for writing, and has dreamt of becoming...