DHS Band Goes to the Big Apple!
Saturday, March 24th may have seemed like the start of a normal weekend for most, but for about 70 enthusiastic students, it was the commencement of an adventure. The DHS band was going to New York! Rather than sleeping in until the afternoon, they grouped at the DHS campus at 2:30 AM, shivering and sleep-deprived, but incredibly excited nonetheless. There, they hitched a bus ride to the airport, where they proceeded to fly to New York. The trip lasted a little more than half a week – the band  returned home that following Wednesday, March 28, but it was practically a unanimous opinion that the experience they had was absolutely unforgettable.
And why wouldn't it be? A number of band students explained that the hype had been raised long before the actual trip. "I wanted to attend the trip so I could experience how it felt to perform in Carnegie Hall and premiere a song that was written just for our school," stated freshman Diya Suresh. "I also wanted to attend to see all the sights of New York City." Rachel Wong, another freshman, had a similar opinion, saying, "I wanted to take the trip as it was a rare opportunity to take a trip with friends and be able to play at Carnegie Hall." "I was really excited to see the many landmarks," added freshman Max Nguyen.

Visit many landmarks they did. Whether it was performing a community center pop-up at the Liberty Science Center, watching Aladdin on Broadway, or indulging in a fancy dinner cruise on the Hudson river, there simply wasn't any shortage of fun for these students. "My favorite thing was attending the dinner cruise," said Nguyen."There was a dance floor in the middle and everyone was just having a good time." Suresh stated, "My favorite thing I did during the trip was shopping in Times Square in a group of four. I had more freedom and was able to experience many different sides of New York City. This includes going to the Disney and M&M stores." Wong, on the other hand, admitted to liking the Broadway musical the best, explaining, "It was an amazing show to watch."
However, performing at Carnegie Hall was definitely the most buzzed-about event after the trip. One of the most prestigious concert venues in the world, Carnegie Hall was a place DHS students still couldn't believe they'd been invited to play at. "Performing in Carnegie Hall was truly the experience of a lifetime," senior Vade Shah, gushed. Nguyen agreed, explaining how "it felt really surreal" and "he never thought [he]'d be stepping on the stage of Carnegie Hall." Suresh stated, "I have no words to describe how musically aware I was of myself."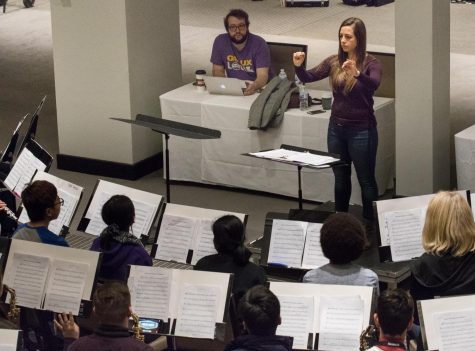 The DHS students returned home on Wednesday, March 28, just in time to finish the last few days before spring break. Although disappointed that such an exciting trip had come to an end, they were absolutely pulsing with the excitement of telling their friends about all of their experiences. And hey, it wasn't as if this trip was their last to New York. Freshman Madison Usry hinted at the fact that they were likely going to play in Carnegie Hall for a second time next year. Which only means one thing: The Big Apple better watch out, because Dublin High students will definitely strike back again!
About the Contributor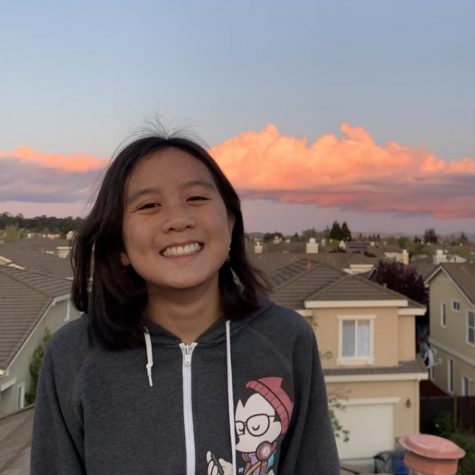 Danielle Tran, Editor-in-Chief
Danielle Tran is a senior at Dublin High and one of this year's Editors-in-Chief. She holds a deeply-rooted passion for writing, and has dreamt of becoming...