Clay for Cancer Fundraiser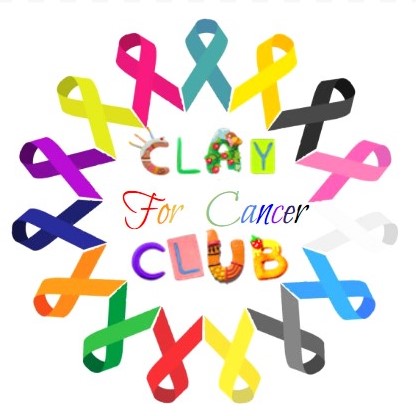 Cancer is a harmful disease, even if you're not the one facing it yourself. A friend, family, or peer may be going through it too. While you may be left feeling powerless, you're not.
"It's something that's kind of destroyed a lot of lives in general," said DHS Junior Braedon Jones,"My dad went through it, his dad went through it, and I have two aunts that went through it. One of them is still is. It just makes everything worse. It just makes everything seem like there's no point to anything. With my dad, it affected him in the worst way. He loves food and to eat in general. He's a foodie. But cancer took away his sense of taste for about six months. He lost a lot of weight, and it was frustrating to watch him almost fall apart. He was depressed, he didn't want to eat, and he didn't have any energy. It was just sad to see him. He couldn't eat anything he loved, he couldn't taste any of it… It affected the whole family. All I knew what to do was hope and pray for him, and hope that his treatments would make him better. Luckily, about a year ago, he was cleared of this disease."
Like many others, going through this life-changing experience altered his perspective of the world.
"I became aware that cancer isn't just a disease. Especially in these past few generations, it something you will have at some point. There's a fatalistic opinion that if you get it, you will die. Which isn't always true, " revealed Braedon " As long as you have the right support, and the right treatment. My dad made it through it. He was tough. He was always super encouraging, but when he got cancer he sunk into himself and became anti-social. He wasn't as active as he used to be. So it was our turn to be supportive."
There are many cancer activists in this world, but you may not have to be as active as them to help our scientists take a step closer to finding a cure. Here at Dublin High School, our Clay For Cancer club is hosting a fundraiser. They will be selling clay ribbon pins on May 15-19th by the Big Tree, and all the proceeds will go to the American Cancer Society. The pins are estimated to be between a dollar to five dollars. Donations are very welcomed.
A member for the Clay For Cancer club told me the reason why she decided to help make the ribbon pins was, "Because I wanted patients out there to know they're not the only ones fighting. Just because we don't have it doesn't mean we can't support them."