Club Spotlight: Caring Hands Crochet Club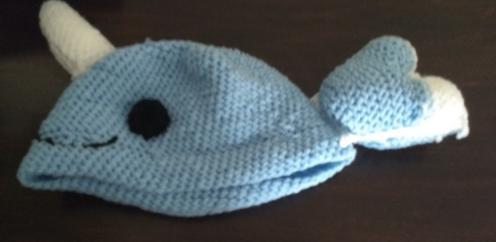 What is the Caring Hands Crochet Club?
The Caring Hands Crochet Club (or simply known as the Crochet Club) is a hobby and service club that makes crocheted products and donates the proceeds earned from selling them to support the American Cancer Society. The club's mission is to "not only to teach people how to crochet, but create a safe and social atmosphere while doing so, while being able to help those in need."
The Crochet Club was founded by Arielle Lew, a junior, who is passionate about crochet and spreading her hobby. The club is open to anyone willing to learn the basics of crocheting.  
"As this club is centered around helping others, we will accept all new members without any tedious process, in order to encourage them to support our cause. They must simply sign into the attendance document, every time they are present," explains Gowri Datta, the current Vice President of Crochet Club.
The club meetings are held every other Friday in Mr. Dance's classroom, Q-8!
During these meetings, members will learn how to crochet and what they crochet depends on what the members in the club want to learn. Most crocheted items members make will be either sold or donated. If members want to keep the products they crochet, they will pay half of the price the item would've been sold for.
Why would students want to join this club?
Some students may wonder why they should join the Caring Hands Crochet Club. Current members in the club shared their thoughts below.
"I think Crochet Club is a great idea and would be a fun way to relieve stress," says Yizhen Hou, a junior. "I also like crafts! I want to learn a new skill and pick up another hobby."
Cherie Hua, the current Treasurer of the club, commented: "The Crochet Club is great for relaxing, learning, and donating to people with cancer all at the same time. I joined so I could learn to crochet and improve someone's day by donating hats."
As mentioned earlier, the Caring Hands Crochet Club offer students an opportunity to learn a new skill. Take a look at what club members may learn to crochet!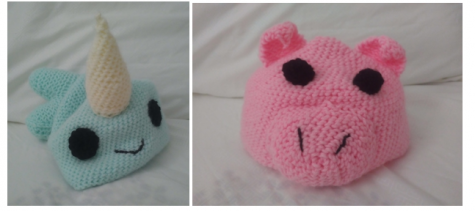 Arielle Lew
Students interested in the Caring Hands Crochet Club can email [email protected] for more information.