Dublin Basketball Wins EBAL Championships
Dublin High School's Varsity boys basketball team completed an excellent season
last week, with the varsity team securing the EBAL championships and ending with 22 wins and 5 losses overall. Following an impressive season, we secured a place in the EBAL playoffs and making it to the championship game. Considering a preseason ranking of 18th in the Bay Area Preps HQ rankings, with 10 teams in the North Coast section ahead of Dublin, there was skepticism about Dublin's ability to continue the standout performance of previous years. It was widely believed that Robby Beasley's transfer to Dougherty Valley for his senior season would limit Dublin's performance this season. However, Coach Tom Costello took advantage of a strong team with several veteran players to secure another EBAL victory.
On February 13th, the DHS varsity basketball team beat DV by 30 points, scored largely by Anthony Roy and Malik Jackson. During the game, Robby Beasley left with a major injury
in the first quarter and did not return to the game. On February 15th, the EBAL championship was hosted at DV, a thrilling game that went to double overtime. The Dublin Gaels secured a victory, beating the DV Wildcats 90-73 in 2OT. Anthony Roy was instrumental to Dublin's success, scoring a 3-pointer late in regulation that forced the
overtime.
The Gaels received a first-round bye, giving them automatic advancement to the semi-finals, for the North Coast Section (NCS) playoffs. The Gaels have won in the section's strongest league, beating DV for the EBAL championships as well as securing a victory over Salesian during the Gridley Invitational Basketball Tournament. On Sunday, February 16th, the NCS recognized Dublin as the first seed in the section's new six-
team Open Division, indicating that they are the team most likely to succeed in the playoffs and guaranteeing Dublin a place in the CIF Regional Basketball Tournament with a chance to compete for the state title. "If you asked me last spring or summer if we'd be in this position, I don't know if I could have told you that," Costello said in regards to Dublin's exceptional season. He further expressed that "it's a tribute to how hard our kids
have worked." Go Gaels!
About the Writer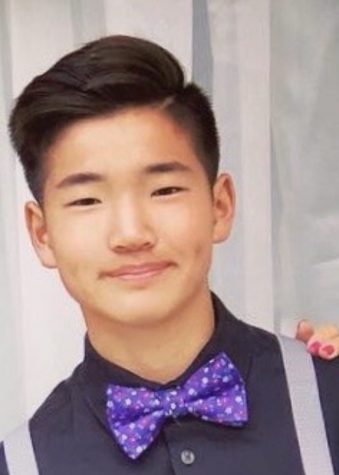 Logan Lin, Managing Editor
Logan Lin, a junior at Dublin high school, plays guitar, and has played both JV baseball and football during the first two years of his high school career....