Athletics Update: select sports slated to begin in February
As the second semester starts, and the year comes closer to an end, student athletes wonder when they'll be able to play their beloved sport again. 
EBAL decided to disregard the CIF calendar announced over the summer, and will instead proceed with a schedule based upon COVID tier status. As a result, The NCS is allowing the different leagues to set their own schedules between the window of February 1-June 12. Sports approved by CDPH to start while in the "Purple tier" such as cross country, swimming, and diving, can begin as soon as February 1st, while golf and tennis will start on February 8th. 
Official start dates and season schedules for all Red, Orange, and Yellow Sports are still to be determined. These are the sports that do not have dates set yet for competition: baseball, softball, swimming, football, girls' lacrosse, boys' lacrosse, soccer, volleyball, badminton, basketball, wrestling, and competitive cheer. Once Alameda county enters a tier allowing the sports to proceed, those sports become immediately eligible to begin practicing. The EBAL AD's/Principals will meet within 24-48 hours of that determination to finalize an official season.
Tim Sbranti, the Athletics Director at DHS, met with varsity head coaches over the MLK 3-day weekend to discuss in detail what everything means for the seasons, but they are still determining what will happen for all sports from freshman to varsity levels. The NCS has created a proposal to help get athletes back to playing. Here are some of the notes concluded after the recent NCS meeting.
For football, due to safety protocols put in place for the sport of football, league play must conclude no later than April 17, 2021. In addition, Inter-team competitors, the CDPH has authority over when inter-team competitions (i.e., between two teams) may take place. Original guidance set a date of Jan. 25, 2021, however they are still waiting on the date reassessment. No athletic competitions can begin until the "Stay at Home" order has been lifted for the region. This year the CIF is emphasizing gender equity, meaning leagues must provide an equal number of opportunities for student-athletes in the same sport (ex. Boys' and Girls' water polo) as well as like sports (baseball and softball). 
When leagues do provide the NCS Office with their season of sport calendar, they need to be approved prior to the start of their season. Non-league affiliates must also provide the NCS Office their season of sport calendar for approval prior to the start of each season. During the school year and outside of the season of sport, NCS schools will adhere to CDPH guidance. The final date for NCS competition will be June 12, 2021.
Lastly, the biggest news so far is there will be no Section Championships and no CIF state or regional opportunities for schools in the CIF area. Rather, the leadership team of CIF advocated for beginning the seasons and having the most opportunities for our students to play.
For any additional information, please contact your local League Commissioner or contact the North Coast Section Office.
About the Contributor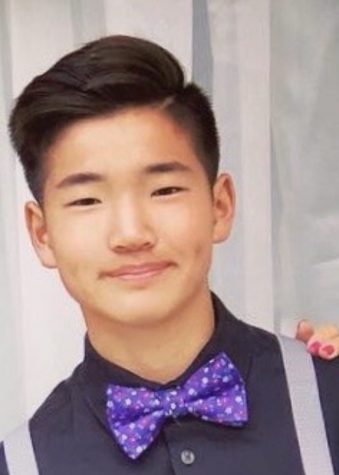 Logan Lin, Managing Editor
Logan Lin, a junior at Dublin high school, plays guitar, and has played both JV baseball and football during the first two years of his high school career....