Connie Ma: Internationally Ranked Tennis Player and Dedicated Student
Motivated by a deep-rooted interest in both tennis and medicine, Connie Ma has successfully balanced athletics and academics, receiving international recognition as a competitive tennis player while also thriving as a student in the rigorous Biomedical Academy. 
In September 2019, Connie contributed to the national team's win at the Junior Fed Cups in Lake Nona, Florida, competing against various teams from all over the world; this was the seventh overall win for the United States and Connie's second consecutive win at this competition. Last summer, she also won a professional circuit tennis competition in Evansville, receiving a 15,000 dollar grand prize. Connie cited a drive to constantly improve and challenge herself as facilitating these victories, referencing the fact that she's played more women's tournaments then youth tournaments in 2019.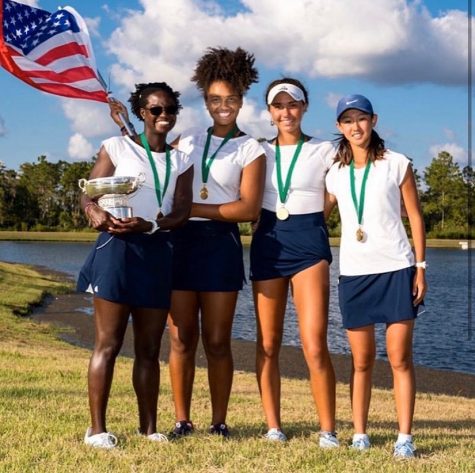 Connie mentioned that she's been playing tennis since she was 7 years old, explaining that she's always loved the sport despite the exhausting schedule of practices and competitions. Connie also stressed that she loved the collaborative atmosphere in tennis. Even though tennis is usually an individual or partner sport, Connie said that "knowing that you'll have teammates to support you and cheer you on and vice versa" is very important to her tennis experience. Connie further emphasized that "being able to be on a team with your closest friends is something that's really unique" and that this supportive environment motivated her to stay dedicated to tennis. 
When discussing her academic commitments in the Biomed academy, Connie stressed that, as with tennis, her passion for science has helped her handle the workload. She was drawn to the academy in freshman year because "the classes were really hands-on and involved a lot of labs." Though she admitted that after two hours of tennis practice, most of her evening was dedicated to homework. However, she finds the workload manageable and giving advice to other student-athletes, she said that "you just have to know your limits and know that there is a certain amount of AP or honors classes, especially the ones that take up a significant amount of time, that you can realistically take."
In the future, Connie hopes to play tennis at Division 1 school and though she's still undecided on a major, she hopes that she'll be admitted to a good school that will enable her to explore all her academic and extracurricular interests. It's clear that regardless of the college she chooses, with her passion and drive, Connie will be able to find several opportunities to grow and succeed. 
About the Contributor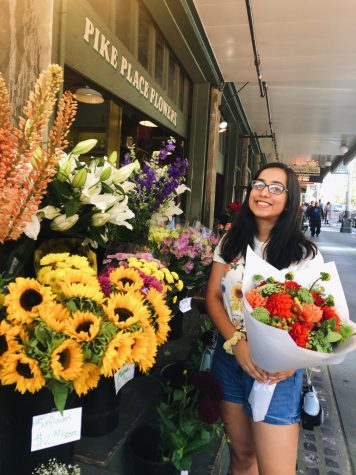 Rhea Mistry, Photography Editor



Rhea Mistry is this year's Photography Editor and senior at Dublin High, and is very excited to be a part of Shield for the fourth year in a row!...