A student's guide to salvaging the New Year
As we find ourselves in February 2021, a lot of us may feel our New Year's resolutions fizzling out of reach. Don't worry—there is hope for you yet. Here are some tips to make your online school experience (and your life overall) easier, more enjoyable, and just better. *Side effects may include a redemption arc for your grades this semester.
1. Try to speak up in class (or at least be active in the chat): 
A common trend in online high school has been a drastic decline in student in-class participation. In addition to making your teachers' lives more difficult, lack of participation also hurts your learning experience, as it makes you more likely to get distracted and start scrolling on your phone. When tests are around the corner, there is nothing worse than realizing that you remember nothing from class and having to relearn everything.
2. Every teacher's mantra: Office hours!
I know you've heard this many times over. Get ready to hear it again.
Office hours is an incredible resource, arguably making your teachers more accessible than they were in previous years. Whether you have any conceptual doubts or simply want to get tips from your teacher before the test—attend.
3. Here is a list of some basic study hacks to cut down on your homework time and make your studying more efficient:
Speed up the videos that you have to watch for class: Don't go crazy with this—there's honestly no point in speeding up videos too much and not understanding anything as a result. I find 1.25x speed to be optimal for most videos. 

Take notes in class, even if your teacher shares her slideshow with you. Oftentimes, teachers put the bare bones of their lecture on the slides and elaborate much more in class. Make sure you take note of everything they say that isn't on the slides.

Some apps and websites that you can use to check your math homework (especially worksheets and textbook evens) are Desmos, Mathway, and Symbolab.

Don't do your work on your bed. It truly is the least productive place to be (I must admit that I feel like a hypocrite, typing this up while I'm sprawled across mine). 

Keep a running list of any doubts or questions you encounter during class or homework, and make sure to ask them when you can.
4. Keep an ongoing brag list (even in the midst of the pandemic).
Despite so many of our activities being canceled or postponed, there are still plenty of cool new programs and hobbies that you can participate in. Keep track of those, no matter how insignificant they may seem in comparison to your usual activities. You never know what skills they might end up teaching you, preparing you for future endeavors and opportunities.
5. Start thinking about what you want to do in the summer.
This time of the year is when applications for academic, athletic, and creative summer programs are open. Find what you like, and make sure to apply!
6. Make to-do lists.
Waking up with no purpose or goal in mind usually leads to an unproductive day, which is perfectly alright when you want to give yourself a break or let loose. However, for the days in which you have tons to do, make sure you go to sleep with a plan in mind or a list of tasks you want to complete. Know that to-do lists aren't just limited to planning your day; you can use them for weekly goals, your homework, etc. You don't even need a physical planner or a fancy app. The notes app, in all of its simplicity and glorious versatility, is perfect for to-do lists.
7. Listen to study music that motivates you
Any genre that genuinely helps you study without distracting you works well. I personally love me some Lo-fi music. 
8. Set goals for yourself (every month) if you haven't already. Experts agree that monthly goals tend to be more doable than annual ones.
9. Give yourself something to look forward to each morning and at the end of each day:
Waking up in the morning is a lot more pleasant if you know you're going to be making yourself your favorite breakfast. Or if you're going to read for a bit before first period. Whatever works for you.
As for the end of the day, it's hard to feel motivated to finish all your work when there is no light at the end of the tunnel. Rewarding yourself with an evening walk, a facetime call with a friend, etc will motivate you to finish on time and relax.
10. Keep track of happy moments and experiences:
With the pandemic still raging, it can sometimes be hard to find moments of joy and content, which is why you should record them somewhere. In the future, when you look back at this time and read what you recorded, you'll likely view the experience in a much more positive light.
February, as we all know, is the shortest month of the year. With two weeks down, it already seems to be flying by. As will the rest of the semester. Stay focused and finish strong, Gaels!
About the Contributors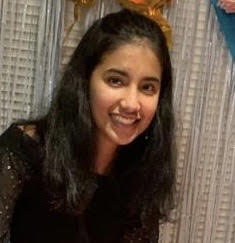 Kashika Sharma, Editor-in-Chief
Kashika Sharma is a DHS junior and this year's Opinion Editor. In addition to Dublin Shield, she is involved in HOSA, CSF, Science Olympiad, and other...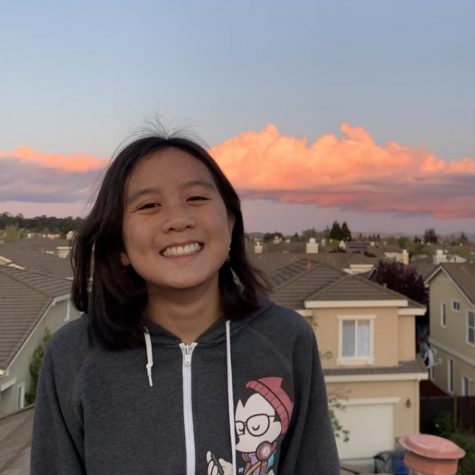 Danielle Tran, Editor-in-Chief
Danielle Tran is a senior at Dublin High and one of this year's Editors-in-Chief. She holds a deeply-rooted passion for writing, and has dreamt of becoming...