DUSD begins reopening plans with elementary schools: What does this mean for high schools?
Nearly one year from when the pandemic forced schools throughout the Dublin Unified School District (DUSD) to shift to distance learning, it appears that students are headed back to campuses for in-person instruction. 
During a presentation at the DUSD Board of Trustees meeting on Tuesday, February 23rd, it was announced that elementary schools are going to return back to a hybrid-based mode on March 18th. Although a return date for high school students remains undetermined, it was also announced that students could return five days after Alameda County enters the Red Tier for COVID.
In his presentation, Interim Superintendent Dr. Daniel Moirao announced, "We have reached our goal of offering a choice of remote or hybrid in-person instruction.". 
The elementary school level will operate with an AM, PM format with students in the hybrid model arriving Monday, Tuesday, Thursday, Friday. The high school level will operate in an A/B format. Cohort A will come to school on Mondays and Tuesdays, Cohort B will come to school on Thursday and Friday. Wednesdays will remain asynchronous (offline). It was noted 7th period will remain remote for all Dublin High School students. For more information view the district's presentation here: 
Secondary Schools have not had a date released yet because of the level of complexity. The district still needs to collect information on which students and staff plan on returning. Director of Secondary Education, Sheri Sweeny noted, "Once we have those two pieces of information, we will understand the complexity." She predicts this will be known around March 15th. 
Forms will be sent out to gauging students' commitment. 
There is a quick turnaround to committing which model students prefer. In his weekly press release, Dr. Moirao announced that on Thursday, February 25th the District would release an interest form outlining plans for its hybrid model. The form is due Sunday, February 28th, and scheduling for students will begin as soon as March 1st.
According to the press release which can be found here, "We will be providing families with an overview of what hybrid in-person instruction looks like," allowing both families and teachers to select which method they prefer. These surveys have been something the Dublin Teachers Association (DTA) has been bargaining for a while now. 
The data collected from this survey will likely be used to determine the schedules of staff and students who elect to enter the hybrid model. 
As more information comes out, students will be able to switch from a hybrid to a distance learning model, but not a distance learning to a hybrid model. 
An informal survey was conducted on the school's leadership Instagram (@dublead) earlier this week. Per DHS student board representative Katie Cheng, that survey yielded over 900 responses. Three metrics were discussed: whether one feels comfortable to return to campus, whether one believes students should be given a choice to return to campus, and whether students feel safer returning now compared to the first semester. 
Roughly 50% of the students believed they wanted to return to campus immediately and acknowledged they felt safer than the first semester. Yet nearly 75% of those surveyed believed that students should be given a choice to return to campus. 
Last week, the Dublin Unified School District also released its Site-Specific COVID plan, which the district has been crafting since the start of the school year. The plan outlines all safety protocols required by the Alameda County public health department, including requiring those who test positive to quarantine for 10 days. 
Here are some key highlights of the plan: students are prohibited from gathering in common areas, walkways are being created with "one-way traffic patterns" and students may only enter and leave campus through their designated gates. 
The district will also place four new handwashing stations across campus: one at the bottom corner of the N building, one on the girl's side of the old gym, one in the student union, and one at the bottom corner of the L building. Arguably the biggest and potentially controversial change for students: bathrooms will be locked during passing periods and "students will need permission from their teachers during class time to use the restroom." 
Given the latest announcements from DUSD Leadership combined with the attention to detail the school put into their Site Specific School reopening plan, there are clear indications students are edging closer to returning to campus than at any point since the last day of on-campus instruction, March 13, 2020.
View the full reopening plan for Dublin High School here.
About the Contributor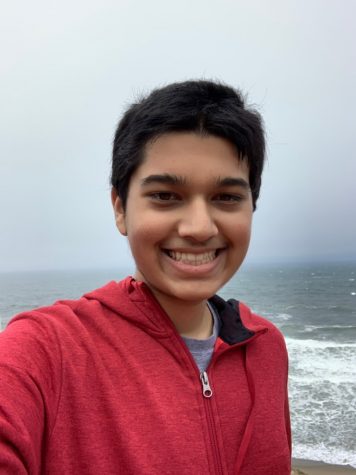 Pratham Dalal, Social Media Manager



Pratham Dalal is this year's Social Media Manager. This is his 1st year as the Social Media Manager and 2nd year writing for the Shield. He enjoys...