Secondary school target date set, Alameda County enters Red Tier
The moment that some students have been anxiously waiting for has finally arrived. After one calendar year of distance learning, the Dublin Unified School District (DUSD) Board of Trustees announced at its March 9th meeting the targeted reopening date of Dublin High School and all students in grades 6-12 as March 29. This announcement comes on the same day Alameda County moved into the Red Tier by California Governor Gavin Newsom. 
The district still remains cautious about this announcement: "The fact that we are in the red does not change any of our plans," said Interim Superintendent Dr. Daniel Moirao. 
In a somewhat surprising development, it was revealed only 28% of the current student population wishes to return to live instruction, and only 44% of high school staff report they want to return to the hybrid model. Interim Superintendent Dr. Daniel Moirao noted, "I was a bit surprised by some of these numbers." 
The district also announced the creation of Learning Hubs which can be used for students who are experiencing connectivity issues at home, are struggling with attendance in virtual learning, or have a high number of D's or F's on their transcript. Learning Hubs will open on March 15 with two adult supervisors watching 14 students. Initially, each secondary school is slated to operate two learning hubs. 
One major concern secondary students faced was the possibility of altered schedules. Director of Secondary Education, Sherri Sweeny, weighed in, "It is our desire not to have students switch schedules" but "[it] may be necessary to make some schedule adjustments for some students [based on circumstances]." Suppose all 34 students in one class want to return to hybrid; it is possible schedules will have to be modified due to the physical parameters of not being able to have 17 people in a room using the A/B format. 
This complex decision will take a long time to finalize, potentially running all the way up to the March 29 reopening date. "I would not expect families to get much notice," said Dr. Daniel Moirao, with Sherri Sweeny noting, "It may be a last-minute notification because this puzzle is so complex." 
Opening the schools in March yields an exciting opportunity for collaboration between the county and state governments. Just days ago, on March 5, California Governor Gavin Newsom signed into law, a plan that allows school districts to tap into a $2 billion dollar pot to cover reopening costs. However, districts will only have access if schools offer some sort of in-person learning by March 31st, 2021. 
DUSD opens just in time to secure these benefits courtesy of the California government. Dr. Daniel Moirao notes, "We will ultimately qualify for some of that funding." However, the March 29 opening date is an interesting time in the district calendar with only one week left until students embark on Spring Break. Overall many Americans are not expected to travel due to the still-raging pandemic, but there is concern among teachers that COVID can spread with many still unvaccinated around the country. 
Dublin Teachers Association (DTA) Executive Board Member (and DHS Science teacher) Katina Lewis hopes the district can "test students or have them stay home for one week after that vacation." Nevertheless, March 29 is a realistic date for both the teacher's unions and DUSD. 
New to this week's discussion was a proposal by Trustee Rouse to address the learning opportunities this unique pandemic brings us. The conditions of the pandemic have adversely affected students, with some experiencing a "learning loss." While it is not currently part of the plan, nor being discussed Dr. Daniel Moirao notes "Once we have access to everybody we can do a better job of [getting people on a level playing field]." Funding from the state government will play a critical role in aiding this intellectual recovery. 
A critical point of confusion during the board meeting was the discussion of how to handle 7th period. During the February 23 board meeting, District leaders announced 7th period would be conducted online. DHS student board representative, Katie Cheng, noted it would be difficult for students particularly on the East Side of Dublin to travel home during the 40-minute intervention. "I'm kinda concerned will students be able to eat lunch and be able to get back in time for 7th period?" said Cheng. 
The board determined they were going to give the current method a shot. Sherri Sweeny, in charge of such logistics, noted, "We have had conversations with the Wheels Bus services about scheduling drop-offs and picks ups to work with our bell schedule." Students should be able to depart immediately. The question still remains if students will be able to make it home. 
As we come closer to reopening, DTA Leadership and the DUSD board are working closely together, putting in nearly 20 hours a week to find a safe way to reopen for students. 
About the Contributor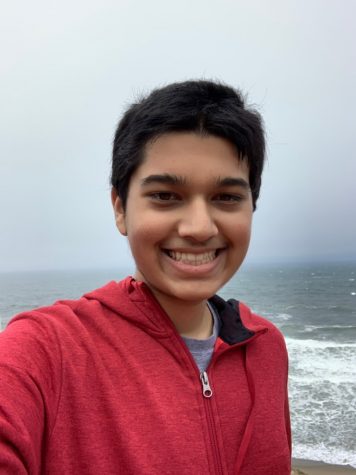 Pratham Dalal, Social Media Manager



Pratham Dalal is this year's Social Media Manager. This is his 1st year as the Social Media Manager and 2nd year writing for the Shield. He enjoys...