What's on the horizon for athletics?
As an unprecedented school year begins, the coronavirus pandemic only seems to be disrupting more and more aspects of our lives. Its latest victim: the Athletics Department, which recently announced the postponement of fall and winter sports until second semester. 
Under the new schedule released by NCS, football and cross country are slated to begin in mid-December. Popular winter sports like soccer and basketball have been pushed back to late February and mid-March. A full calendar with the new start dates of all of the sports seasons can be found here.
"The primary factor that led to us pushing back the start of the athletic season was student safety," explained Tim Sbranti, the DHS Athletics Director. "Under current health protocols, we can't gather more than 12 people in defined pods, so it is impossible to safely conduct full athletic practices or games. Our hope is that health conditions will improve by mid-December so that we can give all student-athletes an opportunity to compete this year."
As expected, the delay of sports produces monumental impacts for the student body. For many athletes, sports are enjoyable beyond the physical game itself—team bondings, late night practices, and Senior Nights all make their time more meaningful. In an era of anxiety and isolation, interaction with their teammates and an overall sense of familiarity might be exactly what they need. Unfortunately, they're receiving neither.
"Having tennis postponed was obviously unexpected, and it was kind of disappointing since there is a chance that sports won't happen at all this year," senior Erica Wang explained. This sentiment was shared throughout the student population—ranging from freshmen who won't be able to experience their first season with their sport to seniors who won't be able to experience their last. 
While she fit into the latter category, Wang moved on to acknowledge a more practical yet hopeful perspective, stating, "However, I think I speak for everyone, even the seniors who are looking forward to finishing their [high school] sports season strong, when I say that we would much rather have the season later in the year when it's safe to practice together than not at all."
Even if athletics did resume by the end of the year, there's no doubt it would look incredibly different. Practices would be characterized by strict health regulations, while games would be played in empty stadiums. "It is our hope that by the time our seasons begin that there will be limited restrictions. With that said, given that there will be so many overlapping uses of facilities with many of the sports happening concurrently, there will be some natural constraints and limitations on usual availability," Mr. Sbranti acknowledged realistically. "We will be doing our best to utilize facilities outside of DHS such as Fallon Sports Park and Fallon Middle School to maximize opportunities for practices (and some games). We will also be prioritizing Varsity practice times in all sports, so to the extent there are limitations it will be more likely at the Junior Varsity and Frosh levels."
However, Mr. Sbranti is striving to achieve some sense of normality by making sports accessible to the student body. He explained, "[W]e are aiming to do a lot more live-streaming this year in partnership with Gaels TV. We are also looking to do highlights in real time that can be accessed through our fan app and website, along with regular podcasts and expanded coverage on our Athletics website www.dublingaels.com as well as the Dublin Shield."
In fact, the Shield's very own Pratham Dalal is working with Mr. Sbranti to establish a student perspective within future broadcasting. Dalal explained how his interest in sports journalism stretched back into his childhood: "I used to love sports when I was a kid and I enjoyed watching the commentators a lot too." He noted, "Whenever I went to sporting events, I would look at the fields for a brief second and then look up to see the commentator box, and I was in more awe of that. I thought it would be a very unique job to have." 
Therefore, when Mr. Sbranti mentioned potentially starting sports broadcasting, Dalal leapt at the opportunity. "I was really excited knowing I could experience my dream," he stated enthusiastically. Regarding logistics, he explained, "We're thinking about having a podcast where a host interviews athletes for twenty minutes. It will be posted on Gaels TV." While the details haven't been fleshed out quite yet, both Mr. Sbranti and Dalal are very enthusiastic for the future, hinting students to expect something after Labor Day. 
Ultimately, the world of athletics is constantly changing, similarly to most other fields in this unprecedented time. However, like other fields, students and staff can do nothing but continue forward, one step at a time. Even as many doors close, even more opportunities open to remind us of the universality of our current circumstances. Perseverance is an undeniably significant quality in the world of athletics—but more than ever now, we must apply it to our daily lives, in order to achieve the sense of normal we all need. 
For future updates on athletics, visit www.dublingaels.com.
About the Contributor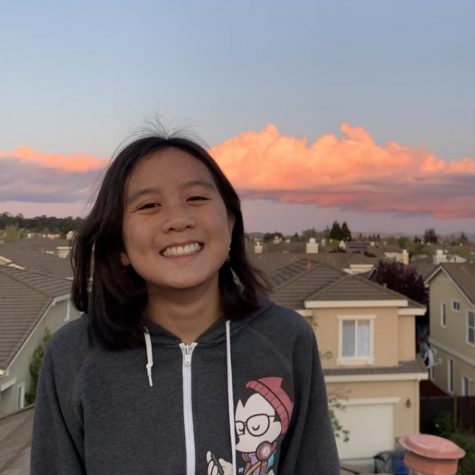 Danielle Tran, Editor-in-Chief
Danielle Tran is a senior at Dublin High and one of this year's Editors-in-Chief. She holds a deeply-rooted passion for writing, and has dreamt of becoming...