Mr. Frazier Assumes Mantle of Student Activities Director
Upon its commencement, the 2019-2020 school year presented a subtle yet notable difference in the way student activities functioned. Freshmen Leadership, a class previously taught by Mr. Robert Frazier, was placed under the care of former Leadership teacher, Ms. Kelly Beck. Consequently, Mr. Frazier inherited the Leadership class as one of his responsibilities as the newly-appointed Student Activities Director. Especially with Homecoming on the horizon, this monumental reversal in roles will require swift adaptation on Mr. Frazier's part—however, considering his tight-knit relationship with Ms. Beck as well as his prior leadership experience, DHS's new Activities Director appears incredibly prepared for the task.
As expected with any new position, Mr. Frazier acknowledged his uncertainties and doubts upon entering the role. "There was a lot to this role that I didn't really know or understand," he admitted. "It took a lot of time to really see what exactly I was stepping into." However, Mr. Frazier emphasized the excitement that accompanied the challenging transition, adding how he received plenty of support from one of his closest co-workers. "Because I'm so close with Ms. Beck, there really wasn't anything miscommunicated. Ms. Beck is back to a full academic course load and there are a lot of new responsibilities I'm handling on my own," he stated. "But she's still with working with me, so I won't miss her too much," he added, jokingly.
Despite his unfamiliarity with the position, Mr. Frazier already has a number of goals outlined for the year. "I'm [working to] make this place feel more like home," he explained. "Especially with the upperclassmen, when it comes to lunchtime activities, everyone likes to go off. We're really trying to provide more opportunities students for when they do stay on campus, and hopefully encourage more students to consider staying on campus." He elaborated further, addressing the connotation behind lunchtime activities and how he strived to improve that. "I'm really looking to expand on intentionality, or really trying to be very intentional with the activities that we plan and the events that we do," he clarified. "Just making sure that we don't do things just for the sake of doing them. We want to keep doing things that are fun, keep doing things that people love. But we want to make sure that we are really intentionally trying to set a tone of family. Of compassion. Of service." Essentially, Mr. Frazier's underlying goal rests in providing the students the opportunity to enjoy their time on campus as much as he does, a message whose relevance increases tenfold upon Homecoming's approach. "Homecoming is obviously a really big [favorite of mine]," he stated. "Especially being an Activities Director, our version of Homecoming is like nothing I've ever seen before. It's really cool to know that we put on a week of activities that the whole community goes behind." 
That being said, however, Leadership's efforts will be for naught should students not attend the events. Therefore, Mr. Frazier highly encourages students to participate and engage, especially with the intent to enjoy themselves. "You'll never regret getting involved," he firmly stated. "There's something on this campus for everyone and we just hope that students see that they will really have a better high school experience if they take the time to see what's out there." This, he emphasized, was a statement directed not only towards the most vocal of the student population, but those of the quieter percentage as well. "Speaking to students that are maybe a little more isolated from the campus environment: we see you and we hear you," he declared. "We know that we need to do a better job of really reaching out to as many different populations on this campus as possible. It's not that we're going to be perfect at it. And we know it's a big task. But if anything, I want them to know that we're here. We hear you. We know you're out there, and we want to work with you."
Ultimately, Mr. Frazier is incredibly ecstatic to serve as the new Student Activities Director. Beyond merely posing as a faculty member, he strives to establish himself as a genuine adult students can approach, regardless of the reason. "I'm here," he stated. "I really want students to feel like they can approach me if they have any sort of question. Even if it's about starting a club or just wanting to see an activity on campus. It's my job to make those things happen. So I want students to feel like they can contact me at anytime." At the end of the day, Mr. Frazier's personal motto revolves around this idea of not only seizing the moment, but appreciating it, as well. "Just take time, stop, and reflect on what you're doing," he advised students. "You're never going to have another moment like it."
About the Contributors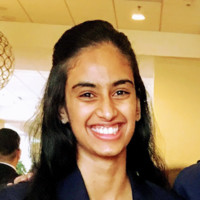 Kaushikee Nayudu, Editor-in-Chief
Kaushikee Nayudu is a senior at Dublin High and the Editor-in-Chief for the Dublin Shield where she enjoys writing articles covering a diverse range of...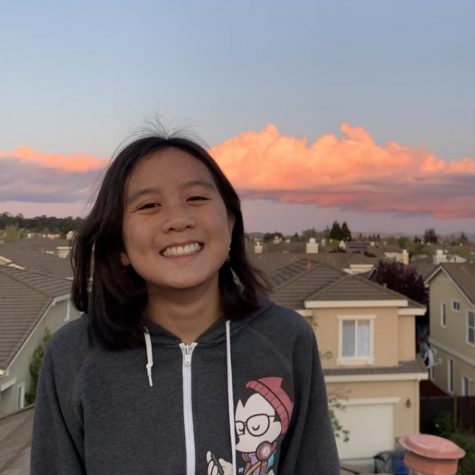 Danielle Tran, Editor-in-Chief
Danielle Tran is a senior at Dublin High and one of this year's Editors-in-Chief. She holds a deeply-rooted passion for writing, and has dreamt of becoming...