Classes Unite to Decorate Areas
While waking up before 5:00 am was an overwhelming thought for most students, several students and parents did brave the cold to bring and arrange the decorations. When we arrived at the event a little before 5:00, there was hardly anyone here except for class officers and class parents but eventually, the areas became loud and hectic with several students working to finish decorating before the judges arrived. Volunteers provided Johnny's donuts and coffee for all the helpers, with parents and upperclassmen making rounds to replenish the donuts as they ran out.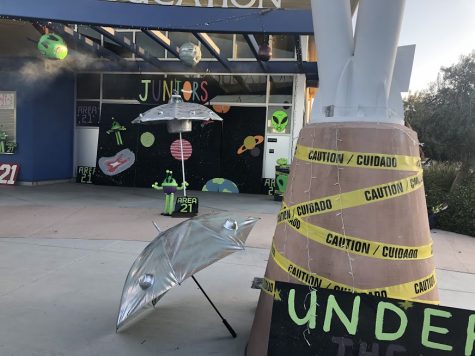 To realize the "Under the Clouds" theme, the freshmen recreated scenes from the movie Up with the blimp, waterfall, and of course, the iconic house surrounded with balloons. They also had an adorable Fenton's ice cream stand that was only missing the ice cream. The sophomores also brought the "Under the Spotlight" theme to life with a red carpet, goody bags, fog machine, and DJ. With a UFO, caution tape, alien posters, balloon planets, and Christmas lights, the junior area also embodied the theme of "Under the Radar."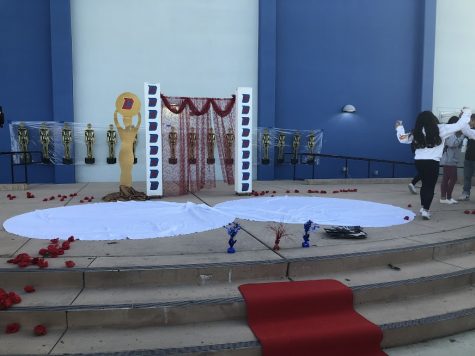 It was clear that the seniors went above and beyond with their area, though we may be a little biased, with sorority and frat houses lining up the entrance to the area, stands advertising college clubs, and painted doors reminiscent of the skit. Overall, it was clear that with the direction of patient and dedicated parents, all the classes were able to create stunning areas and bond as a class while doing so.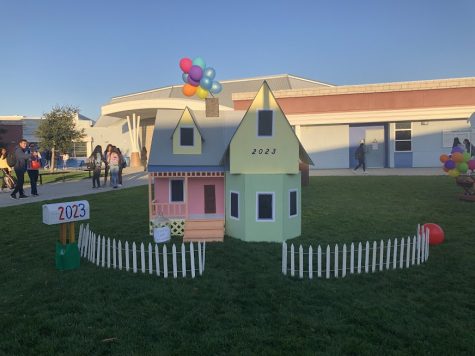 About the Contributor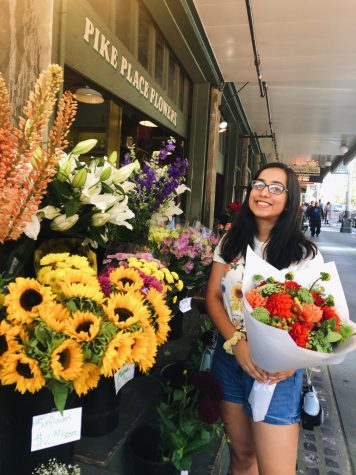 Rhea Mistry, Photography Editor



Rhea Mistry is this year's Photography Editor and senior at Dublin High, and is very excited to be a part of Shield for the fourth year in a row!...