Homecoming Carnival Brings Community Together
Two years ago, there were rumors the annual Homecoming Carnival would come to an end due to administrative issues. Luckily, this was a  false rumor and the carnival continued to be an entertaining bonding opportunity for new classes of Dublin students and the community members. On October 4th, 2019 Dublin High School hosted its annual Homecoming Carnival, bringing together the Dublin Community. 
This year's carnival featured live music, food, traditional carnival games, and a bouncy house. The electric atmosphere was a sight to see. Junior, Mikiah A., loved the carnival. She has continuously attended the carnival because the "live music is fantastic" and "the people are fun to spend time with." After a five dollar entrance fee, one can enjoy this community bonding opportunity as well. The carnival provides one of the final few chances for seniors to say goodbye to the school they have attended for the last four years and the teachers that have crafted their lives. Senior, Nazarian H., attended for the first time in her high school career. She is trying to spend as much time as she can with her peers, because "witnessing nature and spending time with friends creates sentimental moments." This is her final year and she plans to make it special. Teachers also attended to interact with their students outside of class. Beloved biology teacher Mr. Matkins came with his wife and daughter. The Matkins family attends every year to enjoy this community bonding experience.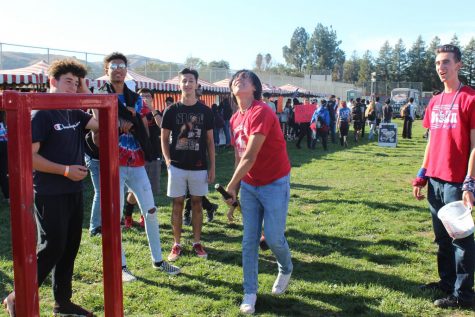 This carnival also helps fundraise on-campus clubs dictating how clubs can accomplish their goals. The Dublin High Patch club, a community service club dedicated to assisting abused children, plans to use the money raised for their annual April Child Abuse Awareness Campaign. While not all clubs send their money to nonprofit organizations, clubs such as Gael Force Robotics, use their money to fund their travel teams for their annual trip to Kentucky. The carnival also provides marketing opportunities for clubs to become known to the student body. 
Chris B., the parent of a DHS freshman, attended the fair with his family for the first time. He loved the booths and excitement in the crowd and hopes to make it a family tradition. Echoing this sentiment, John C. emphasized that the Homecoming Carnival was a "great experience for everyone because it unites us all." Ultimately, the Homecoming Carnival was a wholesome and unifying experience that everyone was able to enjoy. 
About the Contributor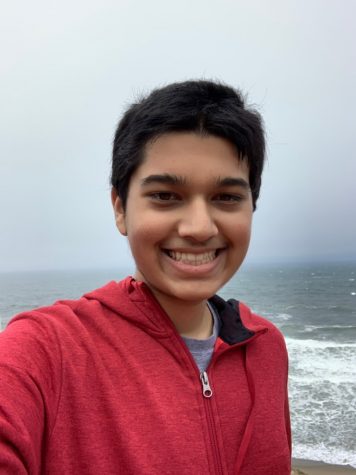 Pratham Dalal, Social Media Manager



Pratham Dalal is this year's Social Media Manager. This is his 1st year as the Social Media Manager and 2nd year writing for the Shield. He enjoys...