Freshman Mentor Program Applications Are Open: 2022-2023
The Freshman Mentor Program is known for providing first-year students with a supportive environment that helps ease their adjustment from middle school to high school. For the past several years, the program has aimed to grow each student's personal, social and academic skill sets through positive interactions with upperclassmen mentors.
Being a mentor is being a leader, a guide, but most importantly– someone who inspires underclassmen to take on risks and challenges. This year is no different, and The Freshman Mentor Program application is officially open for aspiring 2022-23 mentors. This means that current sophomores and juniors can apply to be a mentor and a model for freshmen in the classroom. 
"You get to form new relationships and talk to people who you never thought you would have interacted normally with at school. FMP is incredibly fun but rewarding because you take on so many responsibilities, and in a way, you have a large role in shaping someone's outlook on high school. Suppose you are on the border of considering whether you should participate in FMP or not, do it. It is possibly the most rewarding thing you can ever take part in once you have truly experienced interacting with others", reported a current mentor part of the Freshman Mentor Program anonymously.
There are responsibilities that come with being a mentor, so aspiring mentors must be ready to make a year-long commitment to the program and represent the face of the school to newer generations. 
To be accepted into the program, applicants must show critical traits that are valued in a leader. Dublin High School emphasizes its core values with high expectations and standards for all applicants. These values include: respect for self, others, and property, loyalty to self, classmates, staff, coaches, sponsors, schools, ideals of true sportsmanship and maturity to accept choices and consequences.
For the 2022-23 school year, FMP will occur during Health/Freshman Seminar class once a week for 30 minutes during Guided Gael. FMP will no longer take place during lunch, as in this year and years past. Mentors will be assigned to a classroom, in which attendance is mandatory on the same day/time each week during one's Gael period for 30 minutes. It is also compulsory to attend training twice a month during lunch to learn and build the skills of an effective leader and mentor. 
For Gaels that are interested, please check out the Freshmen Mentor Program's official website for their application! 
About the Contributor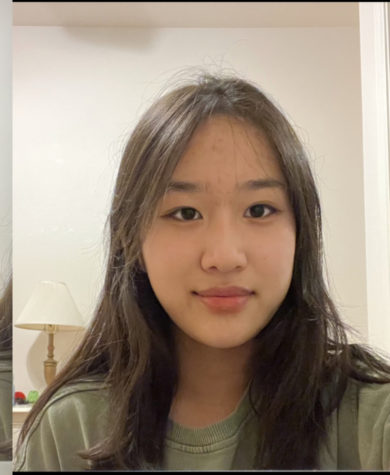 Summer Shi, Managing Editor



Summer joined the Dublin Shield to improve her writing skills but stayed for the friendly community and warm staff. It is Summer's third year on...