Fees For AP Testing Slowly Rise, Raising Concern Among the Academic Community
With AP exam registration coming to a close, both students and staff have noticed the steady increase in exam fees that have continuously raised controversy about the College Board providing its status as a 'non-profit organization'.
Every May, millions of high school students gather in auditoriums, classrooms, and crowded gyms, essentially tasked to demonstrate college-level thinking in extremely short, adrenaline-inducing periods of time. The price of this experience? A staggering $96- almost double that of the SAT. 
Although intimidating, this price is not unexpected, as its origins lie in a policy that the College Board has been perpetuating for years. Exam fees typically increase by $1 to $2 a year. Although this may appear to be a minuscule amount to most students, when put into perspective, it suggests an alternative. In 1960, AP exam fees ranged from $10 to $12- and even accounting for inflation, AP exam fees are expected to increase to at least ten times these numbers in 2022. 
The College Board is not completely without acknowledgment of how this strategy may affect students. For example, the Community Eligibility Provision (CEP) is need-based, much like financial aid. The College Board allows up to a $32 fee reduction at most for students with demonstrated financial need- bringing total fees down to a cost of around $53 to $62. Unfortunately, very few students are eligible for these reductions, thus limiting the promising aspects of this program. 
In addition, several institutions have attempted to compensate for these excessive fees through the use of grants and scholarships. These tactics present an underlying objective: to limit AP classes to those who are genuinely interested in the subject of the advanced classes, and consequently reduce competition among students. Unfortunately, however, this is rarely the outcome. Madame Etesse, an AP French teacher at DHS, reflects on how these attempts have been essentially ineffective in restricting competition. 
"Schools have tried to offset the steady increase by offering subsidized fees. This does not seem to have made much of an impact on who signs up for AP though," Etesse states. "The competitiveness has increased, the race for the most appealing college application is fearless." 
At Dublin High School, these augmentations in competitiveness among students have made AP courses a highly appealing opportunity for a significant GPA boost, raising a multitude of questions. Exactly how far will students go- how much are they willing to pay- for these added benefits?
"I think I would be willing to pay at most $20ish for a GPA boost. $100 is way too much, and since I'll be taking ten APs that's about $1,000 in just exam fees," comments Mahi Kaur, a current senior at Dublin High. 
Correlations between rising exam fees and the number of AP exams taken have been significantly- even severely- positive. It seems that the modern student engages in a daily psychosocial battle fought on the grounds of whether to remain complacent to attain a competitive college application or to defy these fees by not participating in as many AP exams. Eventually, however, it is often the initial choice that eclipses the latter, and throughout this ongoing conflict, stress never appears to cease.
"I think that the increasing exam fees have increased my stress because now I feel more pressured to do better on the test since it's worth so much money, but I feel I have no choice but to take the exam because of the competition at this school," mentions current junior Harshini Ramesh. 
The contention of whether AP testing fees promote the equity that the College Board claims to possess has been widely debated among academic circles. It is no revelation that, for decades, the College Board's supposed values have been tightly wound around the highly authoritative institution of academia and student needs, and yet, it is the continuous speculation of what lies beyond these values that almost break these everlasting bonds. An ulterior motive, or a hidden agenda, perhaps? Whatever it may be, the concerns of students and administrators alike fall under one conviction.
"Education is a right, not a privilege," Madame Etesse remarks, "AP tests should reflect this."
About the Contributor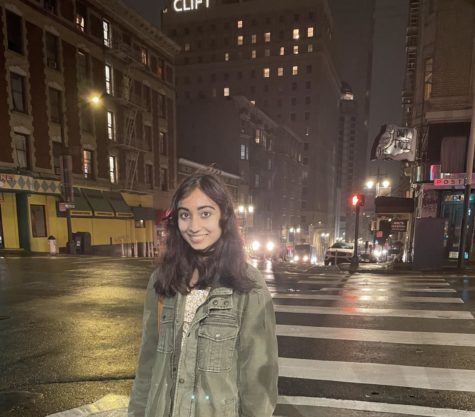 Ritama Vallishayee, Staff Writer
Ritama Vallishayee is a junior at Dublin High School, and she is excited to say that this is her first year at the Dublin Shield and in journalism in general!...