A different, positive response to distance learning
As students and teachers alike begin to get the hang of the different aspects of distance learning, many of them have begun to find some benefits despite the original negative responses. Although the Zoom internet disconnections, Canvas glitches, and general loss of engagement will always be somewhere in the background, there is a silver lining in this situation as well. The comfort of staying at home, more individual work time, teachers' new methods of engaging students, and the general gain of knowledge and experience that have come with being pushed into distance learning, are all benefits that have begun to arise. 
One positive of the distance learning set up, is the increase of time that students have to themselves as school starts later and classes don't last as long. "I can get a lot more sleep everyday, since I don't have to wake up early to take the bus. I get more time to relax, even though I am getting more homework, distance learning has allowed me to talk with my friends a lot more throughout the day," sophomore, Michael Hong elaborated. "We have much less instructional time, so I feel it gives me more time to study." This aligns with the response of other students such as Riya Ubeja who added, "I like the hours of the school day which gives us more time to work on our own rather than just Zoom classes."
The responsibility to use the extra time to one's advantage can be hard, and is why many students find themselves missing in-person teaching. However, learning to manage your time can be really useful. Especially when preparing for higher classes, where a lot of work is done in individual time and students need to know how to learn material on their own. 
Teachers are doing their best to engage the class more, whether it be through video labs, polls during Zoom, or other means of getting a bond through the class. Throughout the process, they have found resources that have helped them stay connected and find their ways around many hurdles. Mr. Gregory Rodriguez, an AP European History, AP Human Geography, and World History teacher at Dublin High explains how "[t]his school year was initially a challenge as the classroom community would now have to be created in a virtual environment. I never realized the importance of nonverbal communication between students and teachers". However, through the struggle of "It [being] extremely difficult to learn the personalities of my students at the outset of this school year, as the year progresses I have started to implement a variety of questions to get to know my students. These questions gave me greater insight into my classes."
Even the newly introduced platform, Canvas, infamous for its technical difficulties (due dates switching, calendar blanking out, new navigation process) has revealed benefits as we move along with distance learning. "After the hatred everyone had for distance learning, one of the benefits found is Canvas being an easier site to learn how to use," sophomore Kristen Clay pointed out. It has many different aspects of the teacher's work on the same exact platform, making it easier to grade, assign work, and communicate with students through the Inbox and Grouping utilities. 
Mr. Rodriguez believed, "It is doing the small things to keep the students wanting to come back each day or at the very least have a smile on their faces while they are in class." The hard work teachers are putting forward to make distance learning 'work' no matter the challenges is clearly making itself known. From every hardship comes learning, which is the same as Mr. Rodriguez's perspective when he added, "I believe that this adoption of different teaching methods will help inform my professional practice and can be taken forward into the classroom."
Although it can be hard to look past the frustrations that distance learning has brought, students and teachers should try their best to stay optimistic, as Mr. Rodriguez elaborates, "Now is the time to grow and learn how to adapt as teachers, students, and individuals. Our positivity in the present will lead to better practices in the future."
About the Contributor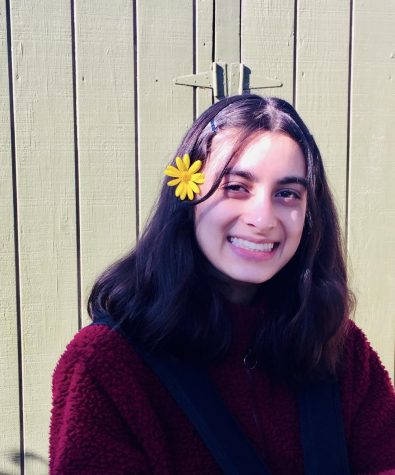 Samia Ahmer, Staff Writer
Samia Ahmer is currently a sophomore at Dublin High School, and is one of the staff writers for the Dublin Shield this year. She has always loved writing,...