Editor picks for your 2021 reading list
A new year means new media to consume, and with 2021 already presenting a fair dose of turmoil, immersing yourself in a book proves a more effective escape than ever. Below are recommendations for your 2021 reading list, tailored specifically for different interests. After all, in a year that's already far from perfect, who's to say that your books can't be?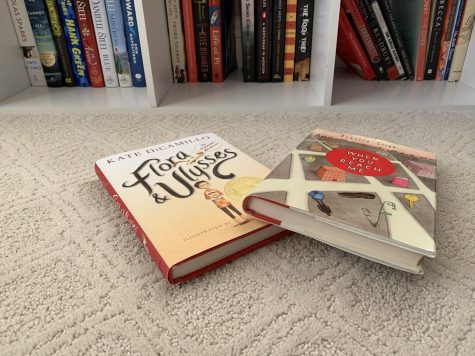 If you're looking for simplistic yet resonant:
Title: Flora & Ulysses
Author: Kate DiCamillo
Genre: Children's, Graphic Novel 
Sentence Summary: Following a vacuum-cleaning related incident, a self-proclaimed cynic and a squirrel-turned-superhero embark on a quest to answer the questions of the universe. Involves: comics, divorce, loneliness, hope, donuts. 
Notable Notes: illustrations, humor, Flora's-character, Mr.Buckman's-character, Ulysses's-poems, DiCamillo's-trademark-simplistic-yet-insightful-writing
Title: When You Reach Me
Author: Rebecca Stead
Genre: Children's
Sentence Summary: Miranda is a sixth-grader with a steadily increasing number of problems: her best friend, Sal, no longer talks to her, her mother recently gained entry in a game show whose prize money they desperately need, and someone is leaving impossible notes—asking for a letter of events that haven't happened yet. Involves: friendship, keys, time travel, common sense. 
Notable Notes: Stead's-disarming-writing-style, Miranda's-mother, Miranda's-unique-honest-voice, discussion-of-difficult-concepts-in-comprehensible-terms, discussion-of-relevant-issues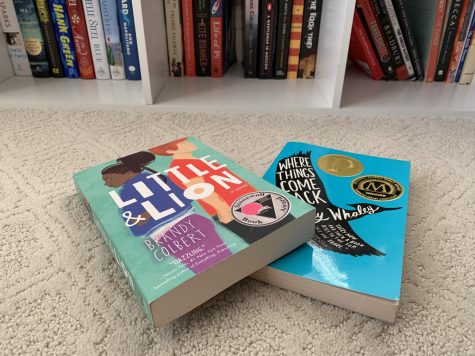 If you're looking for honest and heart-wrenching:
Title: Where Things Come Back
Author: John Corey Whaley
Genre: Young Adult, Realistic Fiction 
Sentence Summary: In the summer before his senior year, Cullen Witter's world turns on its axis: his cousin overdoses, his younger brother disappears—breaking the already fragile foundations of their family. Dysfunctional romance blooms, and the sighting of a supposedly extinct woodpecker sends their small Arkansas town into upheaval. And, across the world in Africa, a young missionary struggles to fulfill the path his father expects of him. Involves: purpose, grief, zombie dinner parties, woodpeckers.
Notable Notes: Cullen's-honest-voice, Gabriel's character, Lucas's character, depiction-of-grief, discussion-of-idealism, THE-LAST-SENTENCE-(ultimate chef's kiss)   
Title: Little & Lion
Author: Brandy Colbert
Genre: Young Adult, Realistic Fiction 
Sentence Summary: When Suzette "Little" returns to her home in L.A., she isn't sure things will ever be the same; not only has her brother, Lionel "Lion", her once closest friend,been struggling with bipolar disorder, but a year at boarding school changed Suzette more than her family and friends know. Involves: mental illness, exploration of sexuality, race, identity, flowers.
Notable Notes: the-DIVERSITY-(chef's kiss), LGBTQ+-representation, disability representation, ethnic representation, Suzette's-character, Emil's-character, accurate-depiction-of-mental-illness, acknowledgement-of-microaggressions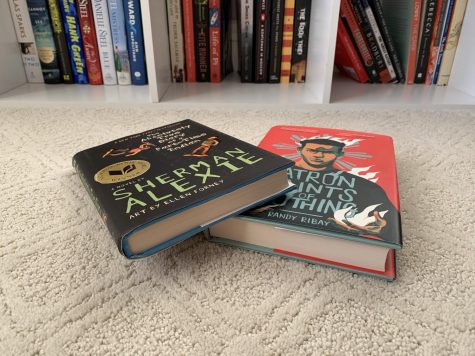 If you're looking for diverse perspectives:
Title: The Absolutely True Diary of a Part-Time Indian
Author: Sherman Alexie
Genre: Young Adult, Realistic Fiction 
Sentence Summary: Raised on the Spokane Indian reservation, Junior finds his life dramatically changed after enrolling in an all-white high school. Involves: racism, systemic oppression, familial relationships, alcoholism, grief, cartoons, basketball, friendship.
Notable Notes: Junior's-unrelentingly-humorous-yet-hopeful-voice, cartoons, Rowdy's-character, discussion-of-relevant-issues, depiction-of-alcoholism   
Title: Patron Saints of Nothing
Author: Randy Ribay
Genre: Young Adult, Realistic Fiction 
Sentence Summary: As his senior year of high school comes to a close, Jay Reguero finds himself questioning the direction of his future. Upon the news of his cousin Jun's passing, Jay travels to the Philippines to investigate the country's true economic state, the brutality of the drug war, the fracturing of familial relationships, and ultimately his own role within these varying landscapes. Involves: Filipino-drug-war, systemic-oppression, familial-relationships, academic-pressures, identity, investigative-journalism.
Notable Notes: diverse-perspective, well-researched-depiction-of-the-drug-war-in-the-Philippines, familial-and-academic-pressures-experienced-by-Jay, poetic-writing, call-to-action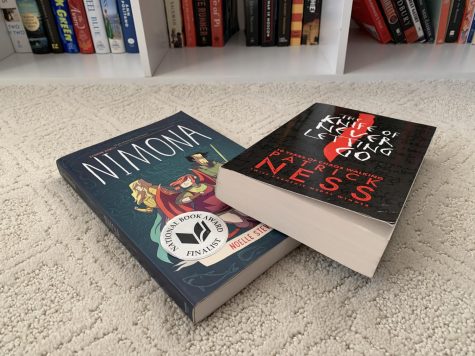 If you're looking for heart-racing science fiction:
Title: Nimona
Author: Noelle Stevenson
Genre: Graphic Novel, Science Fiction, Fantasy  
Sentence Summary: Recluse and societally-deemed supervillain Lord Ballister Blackheart doesn't ponder too long when enlisting young, shape-shifting Nimona as a sidekick. However, he couldn't begin to predict the long-lasting consequences of his decision—those both laugh-out-loud hilarious and unpredictably dangerous. Involves: medieval setting with futuristically advanced tools, shape-shifting, nemeses, sharks, morals, scientific conspiracy boards. 
Notable Notes: humor, artistic-development, Blackheart-and-Goldenloin's-relationship, Blackheart-and-Nimona's-relationship, elusive-backstories, dramatic-battle-scenes, Lord-Blackheart's-character   
Title: The Knife of Never Letting Go
Author: Patrick Ness
Genre: Science Fiction, Young Adult 
Sentence Summary: Todd Hewitt is the last boy in a town where men hear one another's thoughts. A month before he becomes a man, Todd encounters a creature that threatens the entire fabric of their society. Forced to run, he, the creature, and his dog embark on a journey that becomes increasingly dangerous the farther they flee. Involves: innocence, murder, aliens, inner thoughts of a dog.
Notable Notes: peak-adrenaline-literally-the-entire-time, Todd's-conflict-with-innocence, the-spackle, the-writing-style, the-cliffhanger-(cue: internal screaming), upcoming-film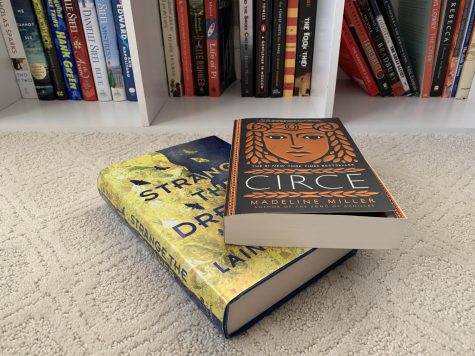 If you're looking for gorgeous fantasy:
Title: Strange the Dreamer
Author: Laini Taylor
Genre: Fantasy, Young Adult  
Sentence Summary: Lazlo Strange, an orphan and junior librarian, knows what no one else does: the city of Weep existed, and he is about to embark on a journey to discover what really happened. Involves: gods, dreams, moths, romance, legends. 
Notable Notes: THE-most-gorgeous-prose, Lazlo's-character, Sarai's-character, world-building, story-building, that-cliff-hanger-(cue: internal screaming)  
Title: Circe
Author: Madeline Miller
Genre: Greek Mythology, Fantasy, Adult
Sentence Summary: When Circe, the daughter of the sun god Helios and a naiad, comes into the world, no one understands her true capabilities—least of all herself. Spanning across the many decades of her life as a goddess, Circe encounters legendary figures such as Daedulus, Medea, and Odysseus, all while determining her own identity in relation to gods and mortals. Involves: abuse, feminism, loneliness, witchcraft, heroes, love, (im)mortality
Notable Notes: gorgeous-writing, Circe's-resiliance-amidst-countless-injustices, Circe's-emotional-development, development-of-witchcraft, heck-yas-stand-up-to-oppressors-moment
About the Contributor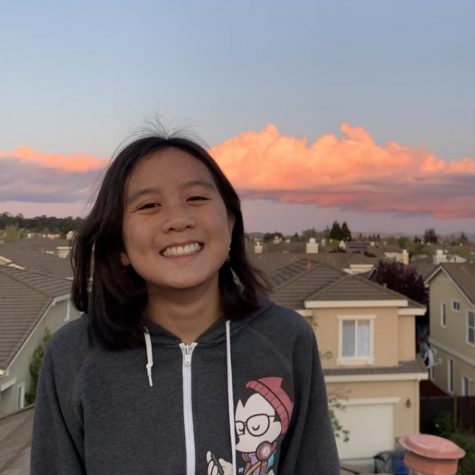 Danielle Tran, Editor-in-Chief
Danielle Tran is a senior at Dublin High and one of this year's Editors-in-Chief. She holds a deeply-rooted passion for writing, and has dreamt of becoming...