Karin Slaughter's The Good Daughter – A Thrilling Emotional Ride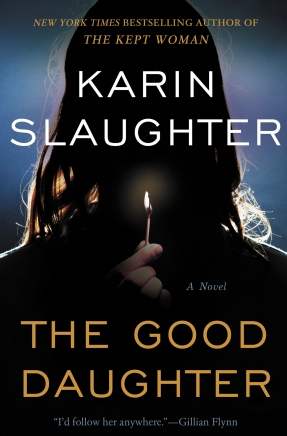 Hang on for a minute...we're trying to find some more stories you might like.
"Nothing ever truly faded. Time only dulled the edges."
The Good Daughter narrates the heart-wrenching story of Samantha and Charlotte Quinn of Pikeville. The two sisters lives were irrevocably torn apart by a ruthless attack on their family home that left their mother dead and one of them clinging to their life. Though both the sisters and their father, a notorious local defense attorney, survived the attack, they are nonetheless tormented by the traumatizing events of their childhood.
The novel transitions between flashbacks of the night that destroyed the sisters' lives and twenty-eight years into the future. Charlotte, known as Charlie, has followed in her father's footsteps to become a Pikeville defense attorney, but the events of the past are brought back to the present as a school shooting leaves Pikeville shocked. Charlie is a witness to the crime and the shooting brings back terrible memories of a childhood Charlie has long since tried to suppress. It is this tragedy that brings Sam, a successful Atlanta patent attorney, back to town again.
"A trial is nothing but a competition to tell the best story. Whoever sways the jury wins the trial."
Karin Slaughter expertly weaves the events of the past with the present timeline, bringing to light unexpected secrets about the crime that shattered Pikeville all those years back. All the while Charlie and Sam struggle to reconcile and achieve some pretense of normalcy, the shooting trial grows increasingly more complicated.
Slaughter, a renowned mystery author, achieves a perfect balance between the crime and mystery elements of the novel with the familial tragedy. Fans of Slaughter's Pretty Girls or L.T. Vargas's Dead End Girl will fall in love with this novel as well. However, it should be noted that the novel deals with several sensitive subject matters, including rape and vicious shootings. If you feel that novels of such intense matter may be triggering for you, I would recommend that you avoid this novel.
For those of you interested in a more serious novel and believe yourself to be emotionally mature enough to handle the sensitive subject matter, though it is completely justified to not feel ready for it quite yet, this novel is a fascinating thriller you will certainly enjoy.
"You don't understand how the world works. That there are consequences you can't predict. That bad choices, bad deeds, can corrupt you."
The novel's emotional roller coaster, unexpected twists and turns, and Slaughter's eloquent writing will keep you on the edge of your seat. Though the novel was beautifully written, it wasn't without flaws. The conclusion and a few of the novel's prominent reveals seemed abrupt and didn't flow well with the plot. They were also a few plot lines that were never properly concluded and seemed unnecessary, though perhaps that was the author's intention.
Ultimately, despite these minor flaws, I would highly recommend The Good Daughter to any fans of thrillers or emotional drama. It is a novel that will keep you on the edge of your seat and waiting for more from this phenomenal author.

About the Writer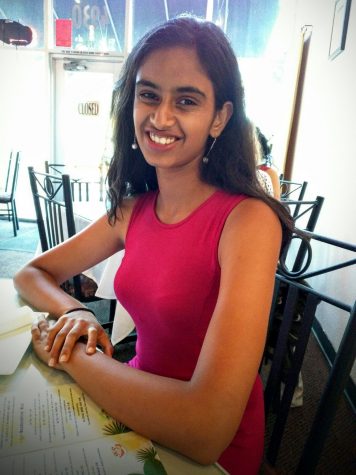 Kaushikee Nayudu, Editor-in-Chief
Kaushikee Nayudu is a sophomore at Dublin High and the Junior Managing Editor for the Dublin Shield where she enjoys writing articles covering a diverse range of topics, and working with fellow writers and editors. On any given day you can find her stressing out over academics, pouring over a new novel, spending time with her friends and family, or powering through hours of her favorite television shows and movies. She loves to debate controversial issues and is always willing to make conversation (even with strangers). She is also involved in Model United Nations, Mayor's Council, CSF, and Girl Up. In her future at the Dublin Shield, she looks forward to enhancing her capabilities as a writer, learning from the other staff at the Dublin Shield, and informing her community of important events at Dublin High and around the world.