Not exactly about a global pandemic, but relevant all the same
About a week ago, the world began to end. And, since then, it's shown no signs of slowing. 
While a very different 'end-of-the-world' scenario than a global pandemic, I Hope You Get This Message by Farah Naz Rishi, proves itself incredibly relevant during this time. Set in what are potentially Earth's final days, the human population finds their fate suddenly in the hands of an alien species, who must decide whether or not the planet is worth saving.The plot follows three main characters and the way their lives intertwine in very unexpected fashions: Jesse—a reserved high school truant who's closed himself off from the world, Cate—a girl who lived a low life but embarks on an impulsive journey, and Adeem—a boy whose only wish is to reunite with his older sister before the imminent doom of the planet. Throughout the novel, each must face their own set of challenges and truths, and reevaluate what's really important in their last seven days of existence. 
So. The moment of truth: I enjoyed it. Really. Even with the multiple perspectives, Rishi was able to flesh out each character to the extent where I could not only sympathize for them but also root for them. While each character represented incredibly different backgrounds, their emotions were fluid with one another, conveying Rishi's theme of support in times of isolation. They endured their own turmoil, but found one another in the urgency of their final days. The experiences were at once raw, honest, and thoughtful. Furthermore, Rishi was able to establish an additional layer of complexity through a consistent analysis of the morality of the human race, making for an enjoyable, thought-provoking read.
The novel's concept reminded me of a Ted Talk I had recently watched in which Olivia Gatwood, a widely known spoken-word poet, explained this concept: If everyone in the room thought about their most embarrassing moment, it's likely that none of them would be the same. What would be the same are the emotions we feel from these memories. That's what connects us. Therefore, that's also our best opportunity to connect with one another—when we feel isolated. 
While a very different 'apocalypse' than the looming alien species presented in the book, I Hope You Get This Message proves itself incredibly relevant in this era of the Covid-19 pandemic. If anything, it shows how—in the face of catastrophe, regardless of what said catastrophe actually is—the human species responds with the same reactions each time: through panic and frenzy. However, we also respond with empathy. Unification. In times of immense isolation, we instinctively reach out to one another—efforts towards connection that allow us to persist towards an uncertain future. Perhaps that is all we can do. Perhaps that is all we need. 
So there you have it. I Hope You Get This Message: endearing, complex, and empathetic—a solid four-star read. There were a few reasons why I didn't rate it five stars; while I certainly wouldn't call this book forgettable, I wouldn't say it's unforgettable either. There are books I can think of that explore similar concepts that I would say did a better job (i.e. any Shaun David Hutchinson book). Furthermore, I was very, very disappointed by the ending, simply because I felt like there were too many strings Rishi left untied. Regardless, I Hope You Get This Message was a great read. Something I would recommend picking up. Also, have I mentioned the cover is gorgeous?
About the Contributor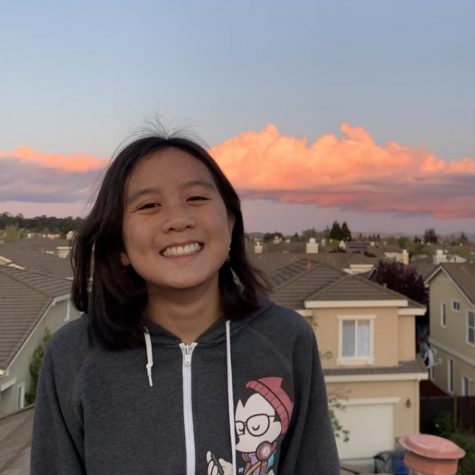 Danielle Tran, Editor-in-Chief
Danielle Tran is a senior at Dublin High and one of this year's Editors-in-Chief. She holds a deeply-rooted passion for writing, and has dreamt of becoming...