Fort Lauderdale from a DHS Student's Perspective
Some time after the tragic Fort Lauderdale shooting, a student at DHS has come forward with a unique perspective. Senior and varsity sideline cheerleader Tinna Zhu and her family were in the Fort Lauderdale airport at the shooting.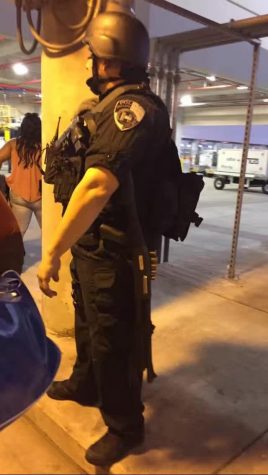 Below is her account of what really happened.
"The shooting was sometime around noon," Zhu said. "I was on the floor above the shooting. People heard shots and started screaming, running, crying, and lying down. I lay down until the police told us to run. I brought my luggage with me, but I saw that people had left their bags."
She continued, "After three minutes of running, we got to a safe place. It was 2 PM. We waited until seven. There was no food and water, and no one could go to the bathroom. They told us that the flights were cancelled."
Zhu admitted that she felt terrified. She said, "I never imagined that it would happen to me."
She took the situation as a learning experience, saying, "Life is the most important thing. Oh, and I wouldn't take my luggage with me next time. I actually hope there's no next time."
The Dublin Shield wishes for the well-being and emotional stability of Tinna Zhu and her family after this incident.