Creating "A Mindful Tomorrow": Behind the scenes of DHS's first TEDx event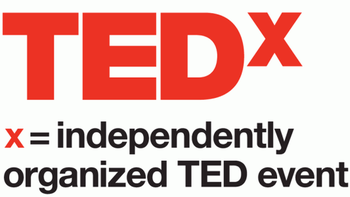 Following their Spring Break, students had many events to look forward to. On April 14, the Dublin Mayor's Council and DHS Administration hosted the first virtual Dubversity assembly, featuring a 13-minute montage encouraging vulnerability and empathy. In a fitting sequence, students have the opportunity to witness more of their peers' stories in DHS's first TEDx event. Titled "A Mindful Tomorrow", the livestream features six student speakers, and will take place on Friday, April 16 at 5 p.m.
"Dublin students have an expansive range of diverse ideas … but they simply lacked a platform to voice these perspectives and bring them to new audiences," the event's main organizer, senior Trishala Jain, noted. "Through this event, I hope to promote a sense of mindfulness and awareness among the students at DHS." 
As expected, organizing a TEDx event proved a complex process. "The first step towards hosting a successful TEDx event is to get a license, which is granted by the TED organization," Jain explained. "After writing a couple of essays about how Dublin High would benefit from a youth-led TEDx event, we finally received our license." From there, Jain expanded her team to a small group of fellow peers. Working with DHS english teacher, Mrs. Erin Vallejo, as their adviser, the TEDx club worked to acquire a Youth MiniGrant from the City of Dublin, rent the Performing Arts Center as a viable event space, and source community partners and potential speakers. 
The biggest challenge arrived with the spread of covid-19. While "A Mindful Tomorrow" was initially slated for March of 2020, Jain and her team were forced to postpone the event until future notice. However, they weren't fazed. Now, over a year later in April 2020, they cannot be more excited to finally bring the event to the community. "We are so happy that we are finally able to host the TEDx event we've been planning for a long time," Jain stated enthusiastically. "We worked with Mr. Fresquez and the rest of the PAC coordinators to film our speakers' talks inside the PAC [and] are currently working on piecing together all of the TEDx talks to create our upcoming live stream. We could not be more excited for our community to also experience 'A Mindful Tomorrow.'"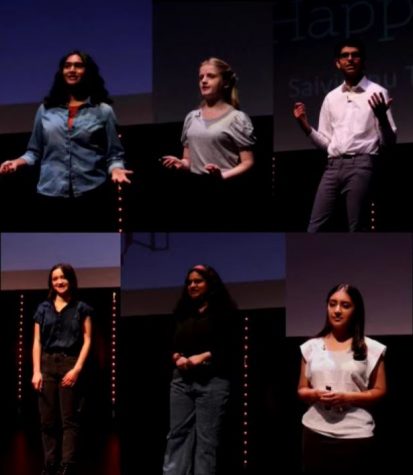 What truly makes a TEDx event are the speakers, and Jain is confident in the line-up they've arranged. "The team and I worked together to choose speakers with distinct, diverse ideas that embodied the theme of 'A Mindful Tomorrow,'" she explained. "One of our speakers spoke about equitable education, another one spoke about a plant-based lifestyle, and another one talked about the importance of theater education. From topics ranging from invisible disabilities to forming meaningful relationships, our speakers truly represent what it means to be empathetic and receptive in today's world." Students can read more about the speakers here.
Ultimately, Jain and her team look forward to an insightful, thought-provoking, and diverse event. Following many obstacles and countless hours of hard work, the team cannot wait to see their efforts live—and to share them with the community. As Jain concluded, "I hope to empower the community to uncover groundbreaking ideas and ultimately come together to redefine what it means to discover ideas worth spreading."
To learn more about the event, visit their website. 
To register for the event, click here.
About the Contributor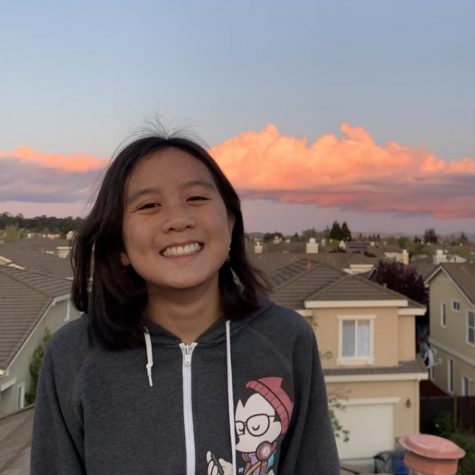 Danielle Tran, Editor-in-Chief
Danielle Tran is a senior at Dublin High and one of this year's Editors-in-Chief. She holds a deeply-rooted passion for writing, and has dreamt of becoming...