Mrs. Byrne announces plans for the Class of 2021 graduation
On April 16th, DHS Principal Maureen Byrne formally announced that the Class of 2021 would have both an in-person and virtual graduation ceremony on May 28th—the last day of the 20-21 school year. The announcement comes as Alameda County enters the Orange Tier, which allows gyms, movie theaters, and large stadiums (like Gaels Stadium, where the ceremony will be held) to open at a limited capacity. 
Planning began in January with one goal in mind, Ms. Jennifer McCort, Class of 2021 Advisor, explains: "We wanted to do everything in our power to have seniors be able to walk across the stage at Dublin High for graduation." She notes even Principal and Assistant Principal "Mrs. Byrne and Mrs. Velez were [in] 100%, even if it meant graduating over multiple days or having multiple ceremonies. We want to do something for the Class of 2021 who have lost so much." 
Graduation will be split into three sessions—an in-person ceremony at 1 pm, an in-person ceremony at 4 pm, and a virtual ceremony at 6 pm. Students attending the in-person ceremonies will be split into two groups based on the teachers who announce their names. Students participating in the ceremony will cross the stage similar to pre-pandemic times in a COVID shortened ceremony. Both in-person ceremonies are set to last under an hour and it is unclear how many students of the roughly 800 in the class will be included. 
The virtual ceremony will be similar to last year's graduation, featuring a slideshow with seniors' yearbook photos and an optional quote. The event will be streamed on YouTube by Dublin High School Theatre Manager Adam Fresquez. "This year will be better simply by learning from the mistakes I had made last year. The equipment I am using is much better this year too," says Fresquez. In a memo to the school, Principal Byrne notes, "This will include all students and [be] a more formal ceremony," including longer speeches by faculty and administrators. 
With a graduating class so big, space yields a challenge. Ms. McCort notes how, in previous years, "[Graduating students] are touching the sleeves of the person sitting next to [them]. Usually the chairs are touching. [This year] they are all going to have to be 6 feet apart," masked and socially distanced. Additionally, with county requirements, there must be at least an hour between the two ceremonies for cleaning. During the ceremony, students will pose for a photo with Principal Byrne and their diploma, but handshaking will be prohibited. 
Even with all the restrictions, senior Enrico De Vera notes, "After last year, I never thought that in-person graduation would be an option," adding, "I think it's a nice way to see our classmates one last time before everyone leaves for college." 
Graduation is also bittersweet for a lot of graduates. "Graduation will be one of the last times I will be at DHS with all the kids I grew up with," says Belle David, a senior and lifelong DUSD student. 
The opportunity to graduate will be special no matter which ceremony students attend. "A formal graduation is of dire need to DHS, its seniors, and our community because everyone has been working so hard for years to get to this point," says ASB President Eddie Padnos "We would like nothing more than to celebrate our success … with our friends and families." 
Per county guidelines, only 2-4 family members will be permitted to attend, and no out-of-state residents will be allowed inside the stadium. Currently, Alameda County sits in the Orange Tier which allows for stadiums to fill to 20% capacity, but in the Yellow Tier, Alameda County can fill stadiums up to 40% capacity. 
Oftentimes graduation signifies the end of four hard years of high school. "Graduation is such a big life event. You are never going to be back at Dublin High again,"  says Ms. McCort.  Class advisors Ms. Jennifer McCort and Ms. Amy Lopez wanted to make the conclusion of high school special.
Since planning originally began, our COVID numbers have come a long way. "When we first started talking about this, we were thinking a pod of Seniors, maybe with their parents, maybe not—we didn't know," says Ms. McCort. Now a lot more can be done. 
Ms. McCort notes whatever happens, Admin and teachers alike hope students still "have that opportunity to come on campus, say goodbye, see their friends one more time, and be the Class of 2021 together."
About the Contributors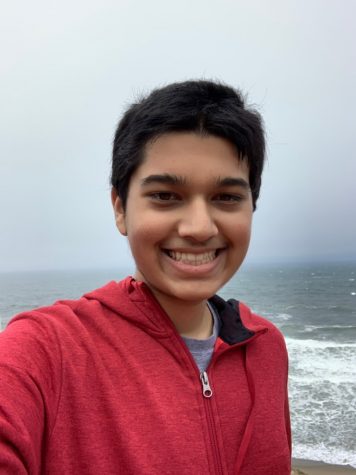 Pratham Dalal, Social Media Manager



Pratham Dalal is this year's Social Media Manager. This is his 1st year as the Social Media Manager and 2nd year writing for the Shield. He enjoys...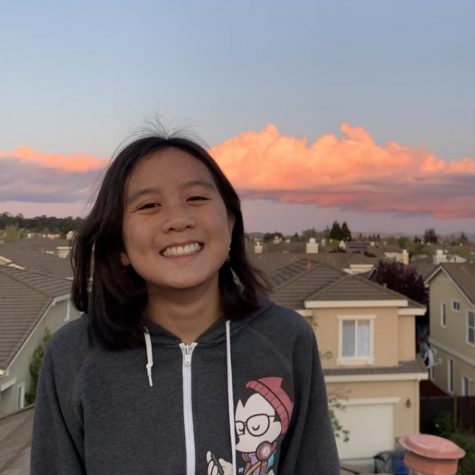 Danielle Tran, Editor-in-Chief
Danielle Tran is a senior at Dublin High and one of this year's Editors-in-Chief. She holds a deeply-rooted passion for writing, and has dreamt of becoming...