Student Spotlight: Who is Kimberli Zhong?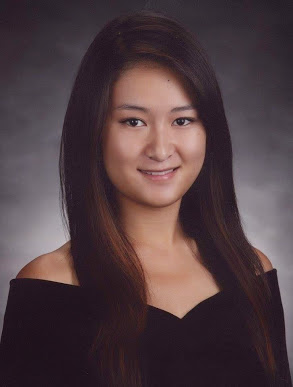 Robotics. School. Golf. These are some of the few things Kimberli Zhong dedicates her time to throughout the school year. Achieving a near-perfect SAT score, being a member of our school's renowned Robotics Club and Varsity Golf Team are only a few of Zhong's accomplishments. Zhong is also known as one of Dublin High's class of 2014's top students, who will be attending the Massachusetts Institute of Technology, majoring in course 6, which is a combined electrical engineering/computer science program.
As a second-semester senior who is done with AP tests, Zhong currently has a laid back schedule. She generally wakes at 6 for zero period PE, gets through her classes, relaxes at home, and goes back to bed just to repeat it all over again. However, Zhong's schedule hasn't always been this easy.
"During my junior year, I would wake up at 7 and go to school. After school, I'd stay around for as late as 10 PM, but until around 6 or 7 on average, working on Robotics projects," Zhong explains. "Afterwards, I'd go home and relax a bit by screwing around on the internet and eating. I tried to start homework before midnight, which usually works out successfully. Some weeks, I'd stay up until 3 or 4 AM– I don't recommend this," Zhong continues.
With such a busy schedule in her junior year, it must be fair to assume that Zhong has taken quite the large amount of AP classes.
"My favorite classes at Dublin have been AP Physics with Lewis, AP English Language with MacDonald, and AP Biology with Sundstrom, for the course material," Zhong claims. "Of course, every teacher that I've had at Dublin has been amazing."
"Kimberli is probably the smartest student I've ever taught," Ms. Lewis exclaims, "She grasps things almost immediately, and is able to make connections that almost all the other students don't get. In AP Physics, if there was a question I didn't know, she would go out of her way and not give up until she got the answer. Kimberli is an extremely rare and special student, and will probably be one of the students I'll remember for the rest of my life."
But what makes Zhong so special? Of course, she doesn't do everything she does unmotivated. There are things that influence her to work hard, that allow her to follow through with what she does.
"Take full advantage of the time you have in high school. The biggest thing I've realized is that there really isn't a distinction between high school and "the real world"–so work hard while you still have a relatively easy course load and supportive adults all around you," Zhong explains. "Also, take time to find something you really care about. I don't want to use the word 'passion' because that's worn out but explore things and figure out what interests you. Finally, take care of yourself and be happy. Having a pet dog can really help with that," Zhong continues  as a word of advice to other students.
Like many other students at Dublin, Zhong is a very hard worker. She was able to go above and beyond and achieve great heights. Hopefully, following her advices and intentions, there will be more students like her in the future at Dublin!