Reasons behind the redesigning of the SAT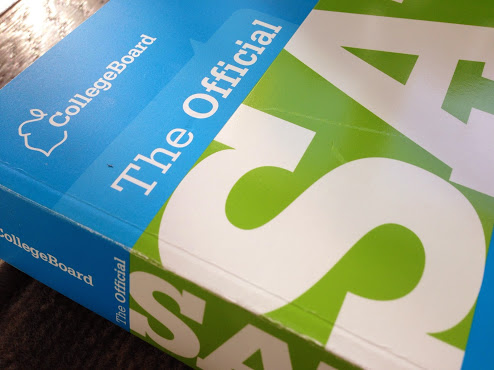 With its now revised SAT out of 1600 points to be in effect 2016, College Board hopes to fill the test with content most used in colleges and careers. The essay portion will become optional with intentions to open up doors to higher education for students around the world who can't afford it.
According to writer for the Washington Post, Nick Anderson, College Board saw that students whose families could pay for the more expensive SAT classes usually did better than those who couldn't afford them. That's why College Board will switch to offering free test prep material so test scores can improve.
By changing the SAT, College Board hopes that more will be able to do well, and make college education more accessible — in the long run it becomes a little easier to get a high score.
"Students will be able to get higher test scores," sophomore Divyaa Venkat says. "However, the downside is that it is harder to distinguish those with exemplary academic abilities."
It's not like everyone gets a perfect score on the current SAT, but with this new version, maybe more people will.  Every change only makes it easier to score high on the test, but while this may seem great, there will be more students who get high scores in similar ranges — making it harder to show academic strengths.  Now students will be expected to score much higher to stand out and be noticeable to schools.
"College Board is changing the format because they want to try a new method for future generations," junior Vanessa Ureno says.
The class of 2017 will be the first class to take it so College Board can test out the new changes, making it clear as to whether students are doing better.
And it's pretty clear that the current SAT doesn't really show how smart a student really is — and admissions officers knew this.  They saw that current SAT didn't actually reflect high school curriculum, so it was changed to show the work and content students do and learn in school.
Whether College Board actually achieves its goals all depends on the students.  The spring of 2016 is just a couple years away, and then it will be time to throw out all those old SAT review manuals and prepare for a completely new, redesigned test.