One Acts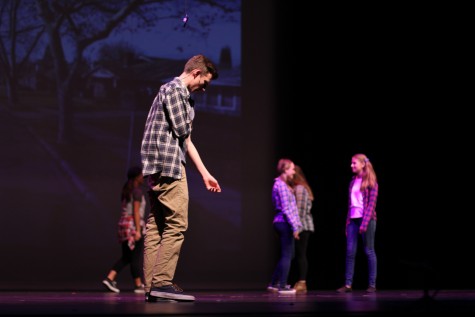 Winter, to students at Dublin High School, means colder weather, winter sports, lots of hot chocolate, and the ever so popular Student Directed One Acts, which opened Thursday night.
Put on by the Dublin High Conservatory Theatre, various students get to put themselves in different shoes and direct their own ten-minute scene, select their cast, and essentially put on their own production. Student-directors here have been hard at work, making sure that all the performances go seamlessly. There's a mix of new directors and experienced directors as well as new actors and experienced actors which is what makes the One Acts such a unique production.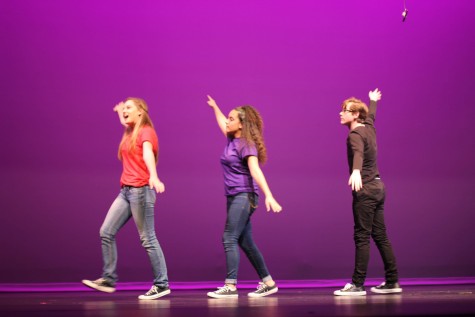 Dylan Seeley, who made his directing debut in this year's Please Have a Seat and Someone Will Be With You Shortly, gives us an idea on what goes on behind the curtain: "I came in not knowing much about directing, but it's fun and different. You get to paint the picture of the scene. You lead your actors and help them grow into the best they could be."
But it's not just the student directors that are pushed outside their comfort zone. The One Acts are a fantastic opportunity for students at Dublin that aren't as experienced in the Drama Department to explore new interests.
Nicki Butler, a current cast member, explained, "There is a wide range of writers, and a wide range of actors, and you get to go see people you never thought could act. We have people here who have never done theater before which is so awesome."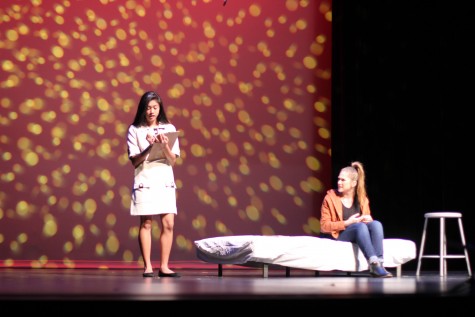 It's not to be forgotten that the actors themselves are taking on extremely unique roles and characters than can be challenging to portray. Rhiannon Coiner, who stars in the scene directed by Seeley, added "My biggest challenge was that I am not a closed off person at all, like my character. I will go up to a stranger on the street and hug them, just because I liked their shirt. It was definitely hard for me to hold back."
The Drama Department always finds a way to produce fresh and exciting performances, and the One Acts are truly special because there is so much variety in the material in such a short amount of time. There's comedy, romance, serious performances, and even a few musical numbers all incorporated in the show. Austin Quintero, a rookie to the stage, expresses his love for the One Acts because, "We have a lot of diversity in the Drama Department. There is truly something for everyone." Whether it be a laugh, a cry, a deep thought, or just pure entertainment, the One Acts are definitely a performance you won't want to miss.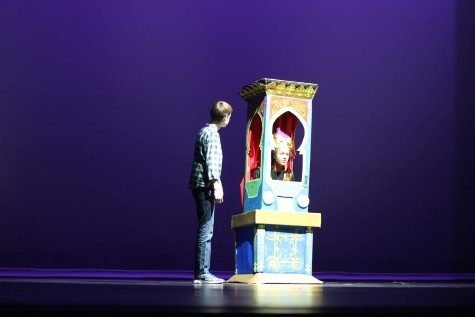 Currently showing at Dublin High's Performing Arts Center, shows will be Friday and Saturday at 7:00pm and a Sunday matinee performance at 2:00pm. Tickets are $7 for students and $10 for adults, and will be sold at the door.